Heidi Klum and her 18-year-old daughter Leni teamed up again in an ad campaign for the lingerie brand Intimissimi.
The pair both shared photos while announcing the campaign on their Instagram pages, with Klum wearing a blue bra and panty set with white lace, and Leni in a white set with a cream pajama top over it.
The campaign comes months after they first posed for an Intimissimi campaign last fall, which led to backlash about whether it was appropriate for a mother and daughter to pose in underwear together.
Not deterred by the controversy, the pair also posed for a holiday campaign at the end of last year.
HEIDI KLUM SHOWS OFF PEEKABOO THONG AHEAD OF 50TH BIRTHDAY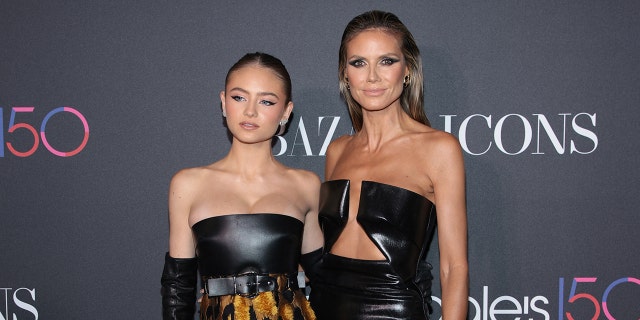 Heidi Klum and her daughter received a backlash after first posing for lingerie brand Intimissimi last year.  (Dimitrios Kambouris/Getty Images for Harper's BAZAAR)
"Yiiiipppppiiiiiiii our new @intimissimiofficial campaign is here," Klum wrote on her Instagram page, along with a photo of the two of them holding hands in their ensembles and two other photos of each by themselves.
"If you see me and @leniklum on billboards all over Germany … tag us and we'll share our favorites on our stories!" she added.
The brand also shared the photo of Heidi and Leni on their social media.
HEIDI KLUM SOAKS UP SUN IN YELLOW BIKINI ON INSTAGRAM: 'FINALLY SOME SUNSHINE'
 
 

 
 
View this post on Instagram
 

 
 
 

 
 

 
 
 

 
 

While Klum has had comments on all of her posts turned off for more than a year, Leni, left them up on hers.
"Our new @intimissimiofficial campaign!," she captioned the photos. "Find my mom and I on billboards all over Germany and tag us if you see it!!"
The comments were mixed.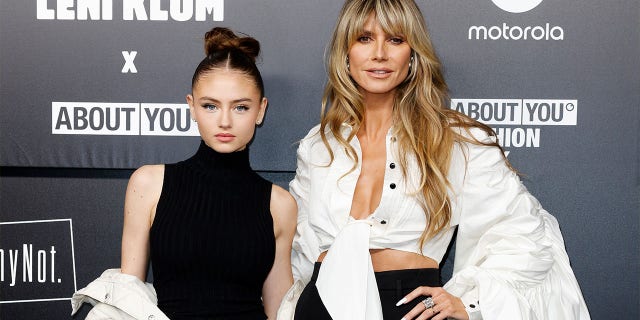 Leni Klum's 19th birthday is May 4, 2023. (Photo by Franziska Krug/Getty Images for ABOUT YOU)
HEIDI KLUM'S DAUGHTER LENI, 18, POSES TOPLESS IN RISQUÉ PHOTO
"Genetics jackpot," one user wrote while another raved "Legend and legend's daughter."
But another user wasn't as supportive writing, "I would not be proud to show my daughter off in this way. I would feel embarrassed and sad."
A fourth sarcastically wrote, "First thing I think of when I want to pose in my intimates: 'my mom should be here!'"
Another commenter defended the photos. "It's 2023..she is a young woman..not a child. They are beautiful ,and a very close, loving family. would have loved to have a beautiful loving Mother like her."
 
 

 
 
View this post on Instagram
 

 
 
 

 
 

 
 
 

 
 

The two received a lot of criticism for their original campaign last year.
One person commented: "Sexualizing your daughter the moment they turn legal is weird."
Another user wrote, "Very disturbing" while another said, "I like to think I'm progressive in these things but mom and daughter in lingerie in the same video shoot is just a bit ick."
CLICK HERE TO SIGN UP FOR THE ENTERTAINMENT NEWSLETTER
Another user addressed the backlash, wondering why everyone is "pressed."
 
 

 
 
View this post on Instagram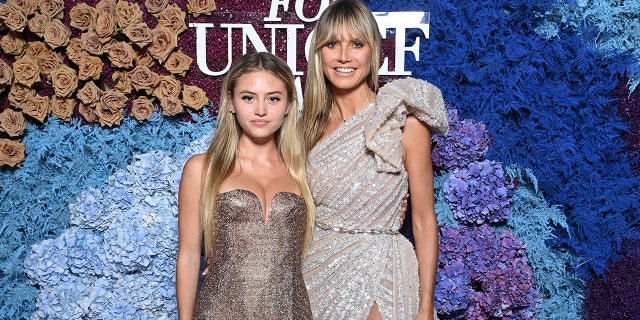 Leni said she doesn't read the comments.  (Daniele Venturelli/Getty Images for Luisaviaroma )
"This is actually a very classy ad for underwear, beautifully embracing the Italian background of this brand," the user explained. "It's mother and daughter in everyday underwear and if you automatically sexualize this that is your problem! You might wanna think about the fact that not every woman's body in underwear is meant to be sexual and that it is just a regular clothing item."
Leni said last year she doesn't really look at the comments.
CLICK HERE TO GET THE FOX NEWS APP
"I honestly didn't look at a lot of the reactions," she told Page Six at the time.
"I am overall happy with the campaign and I had an amazing day with my mom," she continued. "I think the photos turned out great, and we had an amazing time."