Republicans on the House Judiciary Committee are considering a new bill that would allow former President Trump and other former presidents and vice presidents to move civil and criminal cases from state courts to federal courts, a response to the vocal criticism of the case Manhattan District Attorney Alvin Bragg has pursued against Trump.
The legislation from Rep. Russell Fry, R-S.C., is called the "No More Political Prosecutions Act." Fry's office says the bill is needed because former elected leaders are easy targets for "rogue prosecutors" looking to "make a name for themselves on the political stage."
"Politically motivated prosecutors should not be able to wield unwarranted power and target our nation's top leaders for their own personal gain," Fry said this week. "This legislation will prevent the political prosecutions of Presidents and Vice Presidents and thwart corrupt prosecutors' agendas."
TRUMP: DEMOCRATS USING THE 'OLD SOVIET PROCESS' TO CRUSH OPPONENTS LIKE ME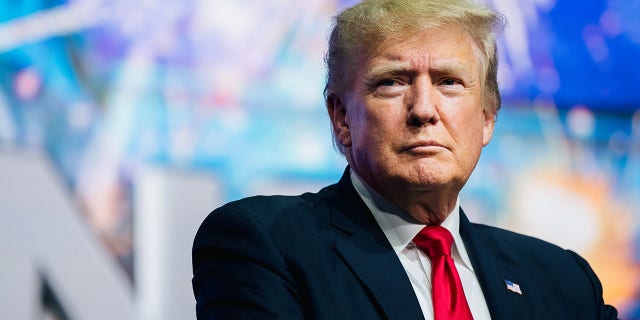 Former U.S. President Donald J. Trump at a rally in Arizona. (Brandon Bell)
Fry says former presidents and vice presidents should have the option of moving these cases to a federal court. A statement from Fry's office indicated that federal courts would be less likely to render political judgments against former leaders because federal judges are "confirmed by the U.S. Senate, serve in their role for life, and don't need to win an election to keep their position."
Fry serves on the House Judiciary Committee, which is where the bill was referred. A Republican aide on that committee told Fox News Digital on Wednesday that the GOP is "absolutely" looking at moving the bill out of committee and onto the House floor.
TRUMP TELLS TUCKER HE HAS DOUBTS ABOUT BIDEN SEEKING RE-ELECTION: 'SOMETHING WRONG'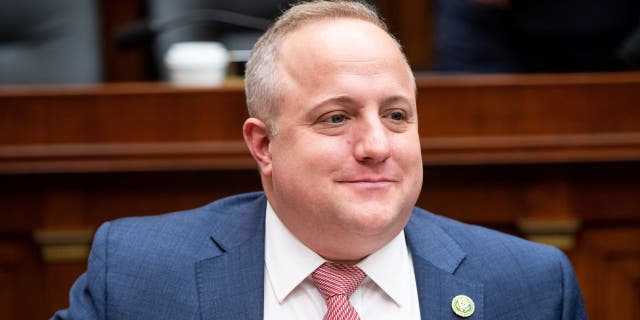 Rep. Russell Fry, R-S.C., has proposed a bill that would let Trump move his case to a federal court. (Bill Clark/CQ-Roll Call, Inc via Getty Images)
Many House Republicans were outraged when Trump was indicted on 34 counts of falsifying business records related to alleged hush money payments made to adult film actress Stormy Daniels. The indictment followed an investigation lasting several years that Bragg had taken over.
The GOP has noted that federal prosecutors in New York and the Federal Election Commission declined to charge Trump, and that New York law says the statute of limitations should have prevented the indictment from going forward.
WHITE HOUSE TORCHED OVER PENTAGON LEAKS AS DEMOCRATS CONDEMN TRUMP OVER MAR-A-LAGO FINDS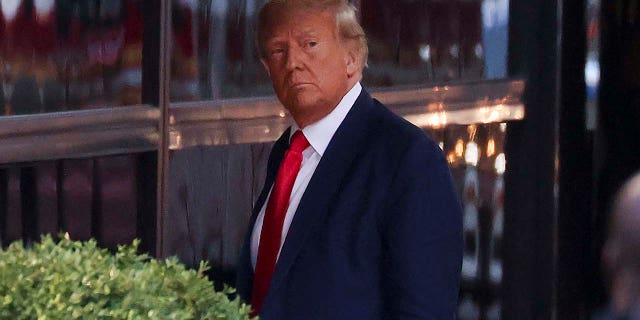 Former President Donald Trump arrives at Trump Tower, Monday, April 3, 2023, in New York. Trump arrived in New York on Monday for his booking and arraignment the following day on charges arising from hush money payments during his 2016 campaign.  (AP Photo/Yuki Iwamura)
Republicans have also said the indictment represents an attempt by Democrats to weaponize the courts against Trump, who could become the GOP presidential nominee in 2024.
"This has never been done before. And I can't underscore that enough," Fry told Fox News this week. "I mean, there's been so many norms that seem to be shattered every single day by the Left. And this is just another one.
CLICK HERE TO GET THE FOX NEWS APP
"You have a state district attorney that has taken it upon himself to campaign on prosecuting Donald Trump, ignoring the crime in his own city, and then finding a way to level charges against the former president," he added. "I think it's a sad day for the country. I think it's a sad day for the rule of law."