A packed Frontier Airlines plane heading to Las Vegas ended up being diverted to Denver International Airport Tuesday night after a profanity-laden fight broke out between two female passengers.
Frontier Airlines flight 2143 left Philadelphia around 10:30 p.m. (ET) and was scheduled to arrive in Las Vegas around 8:40 p.m. (PT), but was approximately an hour late after passenger became "disruptive" and forced the plane to deviate to Denver Frontier Airlines confirmed to Fox News Digital.
Once arriving in Denver, the two female passengers were escorted from the plane by the Denver Police Department.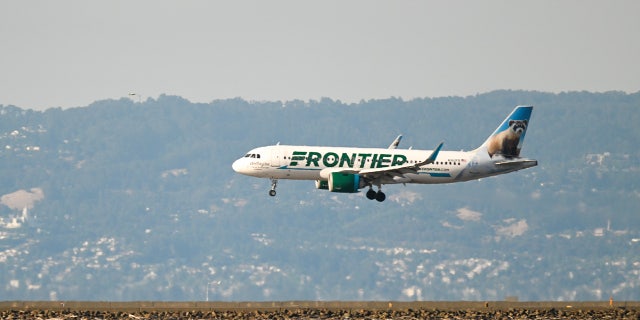 Frontier Airlines (Tayfun CoSkun/Anadolu Agency via Getty Images, File)
A woman on board captured the four-letter-word filled exchange and posted it on Instagram.
"Shut the f— up, b—-," one of the women yell repeatedly.
"We're 30,000 feet in the air," another passenger is heard exclaiming.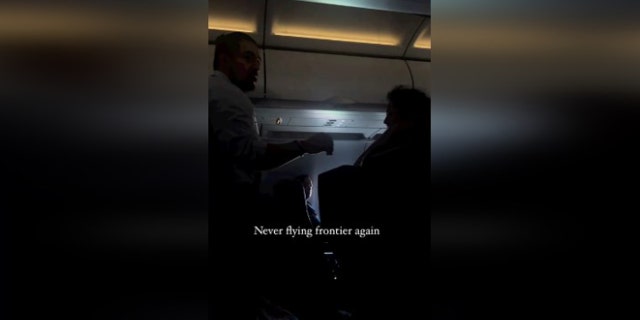 The Frontier Airlines flight was on its way from Philadelphia to Las Vegas, when a fight broke out between two women, who appeared to be traveling together. (DJ.2AM via Instagram)
In the video, it appears that one of women hits the flight attendant as they attempt the arguing passengers to calm down.
Fellow plane passengers are heard erupting in applause as the unruly passengers are taken off the plane.
CLICK HERE TO GET THE FOX NEWS APP
According to Frontier Airlines, the plane, which has capacity for 140-200 passengers, was grounded in Denver for about an hour before departing, once again, to Las Vegas.