With crime being a growing problem across the U.S., there is one "vital tool" that is helping law enforcement and government officials prosecute offenders.
"There are 85 million surveillance cameras now across the country, and that is if you count cell phones, and they report that there's two billion hours a day recorded on these surveillance cameras," Fox Nation's "CrimeCam 24/7" host Sean 'Sticks' Larkin said. "It's just something that is a vital tool right now for the men and women in law enforcement."
On "The Faulkner Focus," Tuesday, retired Tulsa Police Department Lt. Larkin explained how millions of cameras and billions of hours recorded help police.
"So the number of crimes are getting caught on tape that are helping law enforcement get these guys, these men and women that are committing these heinous crimes in custody," he said.
ESCAPED 'SURVIVALIST' MURDER SUSPECT DRAWS PARALLELS TO 48-DAY MANHUNT FOR PENNSYLVANIA COP KILLER ERIC FREIN
On May 3, 2023, police used surveillance footage to capture photos of a suspect connected to a shooting at an Atlanta medical facility. The footage helped police identify and track down the suspect, 24-year-old Deion Patterson.
More recently, Ring doorbell camera footage showed fugitive murder suspect Michael Charles Burham on a woman's front porch hours after police in New York say he gunned down Kala Hodgkin in May – before allegedly torching her car in the driveway and leaving behind a small fire extinguisher.
The 16-second video shows Burham opening a storm door, wearing a wool cap, jacket and sweatpants while carrying several items under his right arm around 4:30 a.m. on May 11. He taped a strip of rubber to the glass door and left behind a fire extinguisher.
"Everybody thought… this is going to show the police doing wrongdoing," he said. "What it ended up showing was the heroic actions of police officers. It showed the public that was attacking the police officers or why a police officer had to shoot somebody and so forth. So these cameras are huge."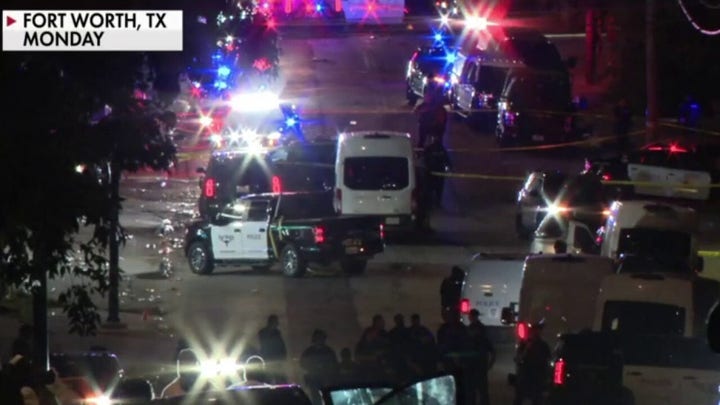 Video
Larkin added that, in addition to cameras, he also believes it is imperative "good citizens" step up to create a safer community.
CLICK HERE TO SUBSCRIBE TO FOX NATION
Fox News' Stephen Sorace, Greg Wehner and Michael Ruiz contributed to this report.