Rep. Colin Allred, a Democrat representing the northeastern suburbs of Dallas, is reportedly planning to announce his candidacy for U.S. Senate "as soon as this week" challenging incumbent Sen. Ted Cruz, R-Texas.
Allred, a former NFL linebacker and voting rights attorney who was first elected to Congress in 2018, has been speculated for months to be considering a run for senate. He is popular within the Democratic Caucus and serves as a member of the leadership team led by Minority Whip Katherine Clark, D-Mass.
Politico and the Texas Tribune each reported that Allred is set to enter the race against Cruz, citing sources familiar with his plans. Last week, Inside Elections reporter Jacob Rubashkin noted that Allred's website is being redesigned, which fueled speculation that the congressman's announcement is imminent.
A spokesman for Allred did not immediately respond to a request for comment.
TED CRUZ SAYS 2024 SENATE RE-ELECTION WILL BE 'FIREFIGHT' AS DEMOCRATS COME AT HIM WITH 'EVERYTHING THEY HAVE'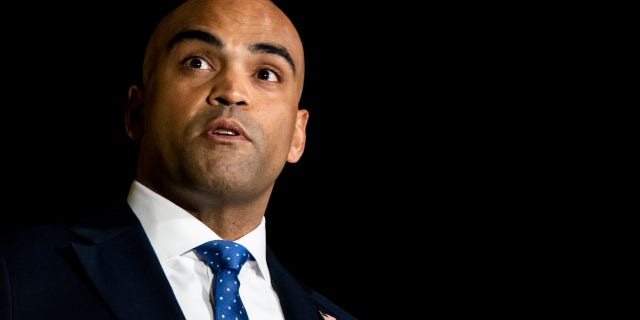 U.S. Rep. Colin Allred, D-Texas, is reportedly planning to announce a run for U.S. Senate challenging Sen. Ted Cruz, R-Texas. (Emil Lippe/Getty Images)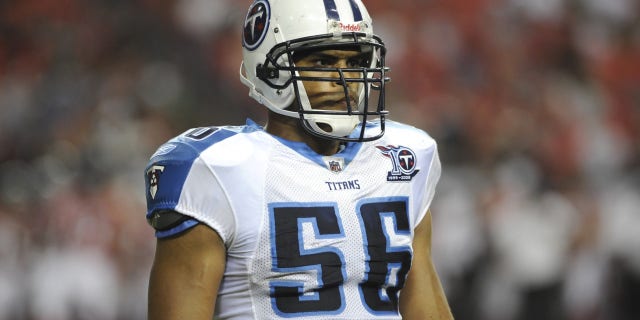 Colin Allred was an NFL linebacker before running for Congress, playing for the Tennessee Titans. (Al Messerschmidt/Getty Images)
CRUZ BACKS ALEX MOONEY IN WEST VIRGINIA SENATE RACE AS GOP WORKS TO UNSEAT JOE MANCHIN
Allred's candidacy would pit a rising star in the Democratic Party who previously upset a long-term GOP incumbent against Cruz, a stalwart conservative and runner-up to the 2016 Republican presidential nomination. Any Democrat running statewide in Texas is an underdog by default — Texas has not elected a Democrat statewide since 1994. However, Beto O'Rouke came within three percentage points of defeating Cruz in 2018, and Allred is a proven fundraiser with several of bipartisan accomplishments that boost his credentials as a moderate.
Allred won his seat in Congress in 2018 with an upset victory against Rep. Pete Sessions, a former House Rules Committee and National Republican Congressional Committee chairman who later relocated to a more favorable district and returned to the House.
BIDEN CONTINUES TO BLEED LIBERAL SUPPORT TO RFK JR, MARIANNE WILLIAMSON IN 2024 DEM-ON-DEM SHOWDOWN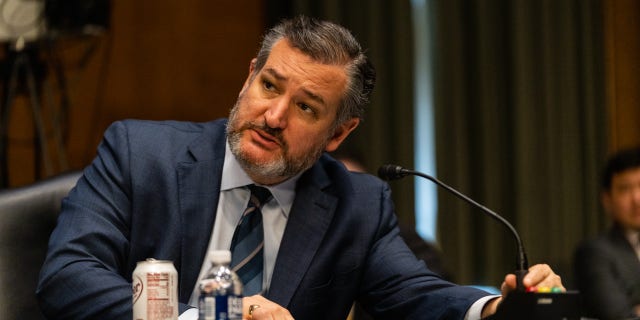 Sen. Ted Cruz is running for re-election in 2024 with $3.3 million cash on hand as of the end of the first quarter. (Eric Lee/Bloomberg via Getty Images)
He has since won re-election twice following Texas' redistricting in 2020, which made his seat safely Democratic. During his time in Congress, Allred has worked with Republicans to build VA medical facilities in Texas and has secured federal dollars for various infrastructure projects in his district. He requested $241 million in earmarks for his district in 2021, which according to Roll Call was among the largest earmarks request of any House lawmaker that year. Those earmarks mostly funded infrastructure projects at DFW International Airport and were requested alongside Rep. Beth Van Duyne, R-Texas.
Allred was endorsed by the AFL-CIO and the U.S. Chamber of Congress in each of his re-election efforts, which is unusual for a Democrat and demonstrates his cross-party appeal. Federal records show he has $2.2 million cash on hand to fund a Senate campaign, representing his strong ability to fundraise.
CLICK HERE TO GET THE FOX NEWS APP
Still, Cruz has $3.3 million in his campaign war chest. The two-term senator announced his intention to seek re-election in February and has vowed to "keep Texas red."