The Foo Fighters had a literal motley crew of cameos in their livestream, "Foo Fighters: Preparing Music for Concerts," before announcing a new addition to the band: drummer Josh Freese.
In the wake of the tragic passing of Taylor Hawkins last March, the band enlisted the help of other famous drummers, including Red Hot Chili Peppers' Chad Smith, Mötley Crüe's Tommy Lee and Tool's Danny Carey, to tease the ultimate arrival of Freese.
Each musician was welcomed into the studio by the band, only to deliver a funny remark like, "There's a white Mercedes blocking me," "I got the P.F. Chang's" and "I groomed your poodles for you."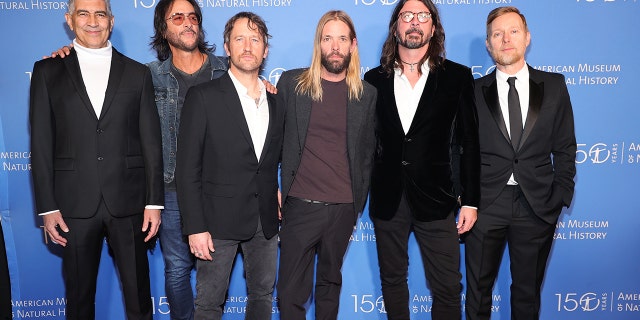 The Foo Fighters teased fans with cameos from several famous drummers before revealing their new guy, Josh Freese. (Theo Wargo/Getty Images for American Museum of Natural History)
The reception to Freese was overwhelmingly positive, with fans taking to social media to celebrate the announcement.
"Absolutely phenomenal. Josh Freese is a beast on drums. I, like millions of others, have wondered how things would play out after Taylor's passing. He would be so proud of how FF has handled things. Thank you @joshfreese for your talent and stepping up to the plate," one fan wrote.
"Thanks for coming back," another person added. "A new era has Begun, and Taylor, hope you are smiling from wherever you are," they noted of Hawkins. "Thanks for choosing Josh, it was the right thing to do"
CLICK HERE TO SIGN UP FOR THE ENTERTAINMENT NEWSLETTER
The Foo Fighters were initially created by former Nirvana drummer Dave Grohl, who would later recruit Hawkins to the band.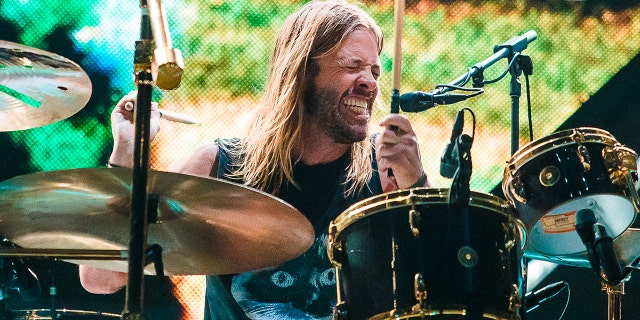 Famed drummer Taylor Hawkins passed away last March. He was just 50 years old. (Mauricio Santana)
Hawkins was found dead on March 25 in a hotel room in Chaperino, Colombia, during the South American leg of the Foo Fighters' tour. Hawkins, 50, died ahead of a concert in Bogotá.
The District Secretary of Health in Colombia also confirmed the situation in which Hawkins passed, stating in a press release translated to English, "The city's Emergency and Emergency Regulatory Center received a report about a patient with chest pain in a hotel located north of the city. An ambulance was dispatched to attend to the case."