WARNING: THIS ARTICLE CONTAINS GRAPHIC PHOTOS
A 20-year-old spearfisherman detailed his encounter with a bull shark in the Florida Keys last week as he recovers in a hospital from bite wounds to his leg.
The bull shark, as much as 10 feet long and weighing 500 pounds, "came out of nowhere" and chomped down on his leg twice while he was diving about 70 feet underwater, Kevin Blanco told WSVN-TV from his bed at Jackson South Medical Center in Miami.
MASSIVE SHARK PINGS TRACKING SYSTEM JUST MILES FROM POPULAR RESORT TOWN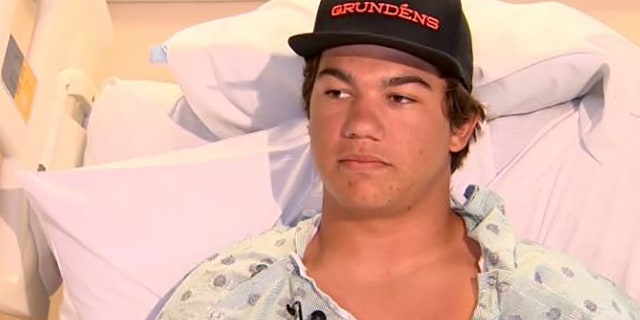 Kevin Blanco, 20, estimated that the bull shark was about 10 feet long and weighed 500 pounds. He said he encountered the shark about 70 feet underwater. (WSVN)
"I've been in the water a very long time. I've never seen a shark act like this," Blanco said.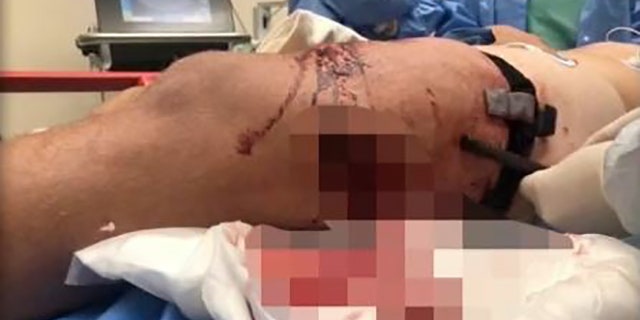 Kevin Blanco said the shark bit his leg twice before swimming away. (WSVN)
Doctors are working to keep Blanco's wounds free from infection. He is expected to be released in less than a week.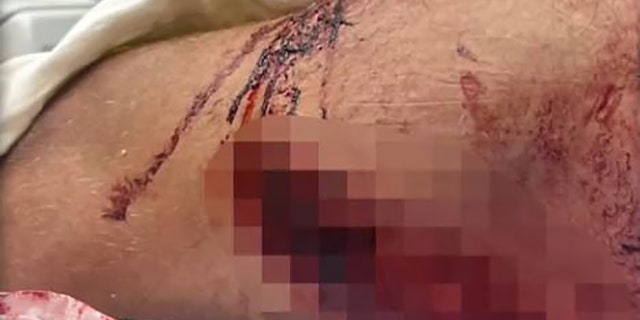 Kevin Blanco has undergone multiple surgeries to keep his leg clear of infections, the station reported. (WSVN)
FLORIDA GIRL, 13, SUFFERES INJRUIES TO STOMACH, LIMBS DURING BULL SHARK ATTACK: 'PRETTY SCARY'
The fisherman had reeled in the shark while fishing off a dock on Saturday. The shark was on the dock when it bit the man, the release said.
The man was also taken to by a trauma helicopter to a hospital in Miami. No update on his condition was immediately available.