Miami social media star Courtney Clenney has been sued for negligence for fatally stabbing boyfriend Christian Obumseli with a kitchen knife in their luxury apartment more than one year ago.
The victim's father, Chio Obumseli, filed the wrongful death suit against Clenney, the owners of the high-rise building where the altercation occurred and the exclusive property's management and security companies.
Chio, as the representative of Christian's estate, alleges Clenney failed to "maintain the subject premises in a safe and danger-free manner" when she stabbed her lover to death on April 3, 2022, during an altercation in their 22nd-floor apartment.
The suit alleges Clenney, 26, was negligent in that "an atmosphere was created at subject building that facilitated the commission of crimes against persons."
COURTNEY CLENNEY RAKED IN MILLIONS FROM ONLYFANS BEFORE KILLING BEAU: PROSECUTORS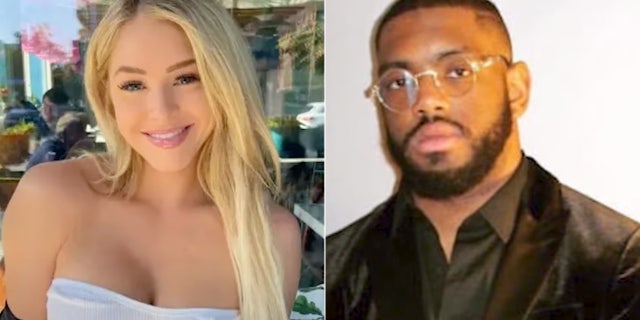 Miami OnlyFans model Courtney Clenney is charged with second-degree murder for fatally stabbing Christian Obumseli. Her lawyers say she acted in self-defense. (Instagram)
Christian's estate is suing her for the cost of his "medical care and funeral arrangements," loss of future income and his family's pain and suffering.
Clenney, who goes by Courtney Tailor online, has been locked up since her August arrest on a single count of second-degree murder for the killing of her cryptocurrency trader boyfriend, with whom she had a volatile relationship.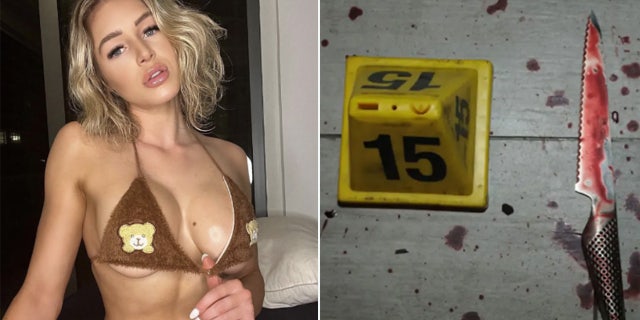 Courtney Clenney fatally stabbed boyfriend Christian Obumseli with a kitchen knife on April 3, 2022. (Instagram/Miami-Dade State Attorney's Office)
Clenney's lawyers have argued that she was a victim of domestic violence and acted in self-defense when she plunged a knife into Christian's chest.
But police records and other evidence suggest the pair abused each other.
Miami-Dade State Attorney Katherine Fernandez Rundle characterized their romance as "tempestuous and combative" in a press conference announcing Clenney's arrest.
READ THE WRONGFUL DEATH LAWSUIT FILED BY CHRISTIAN OBUMSELI'S ESTATE AGAINST COURTNEY CLENNEY AND OTHER PARTIES
In Clenney's statement to police immediately after the deadly confrontation, the Texas-born beauty allegedly said, "I really don't know if this was justified at all."
ONLYFANS MODEL COURTNEY CLENNEY MAY HAVE SLASHED BEAU IN FACE WEEKS BEFORE KILLING HIM
The criminal charges brought her flourishing online business to a standstill. The fitness influencer raked in a staggering $1,806,003 in 2021 and $966,692 in 2020, solely from her content on OnlyFans, according to her tax returns.
These sums do not include her many other revenue streams, including Instagram, where she boasts 2 million followers, and sponsorship deals.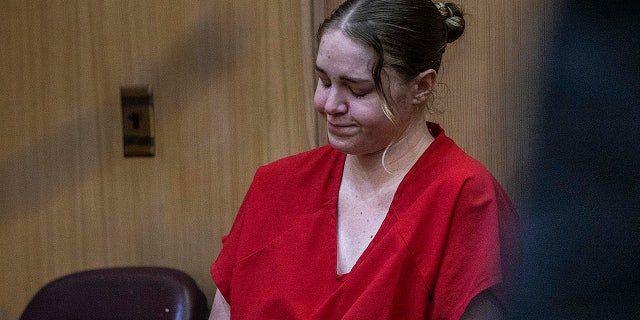 OnlyFans model Courtney Clenney reacts after Judge Laura Shearon Cruz denies her motion for bail. (Pool via Miami Herald)
Clenney's next hearing is slated for May 9 in Miami-Dade criminal court, according to an online docket.
Her attorney, Frank Prieto, didn't immediately return a request for comment, but he told TMZ, "Courtney will defend this civil matter as vigorously as the pending criminal case."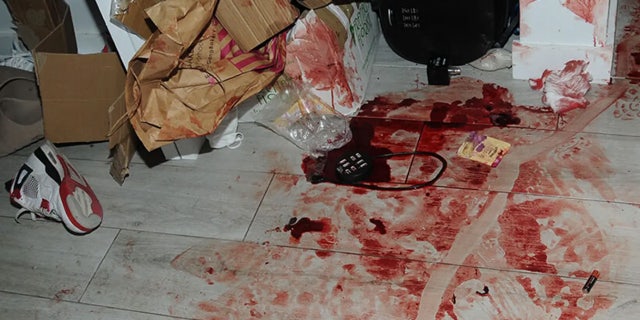 A pool of Obumseli's blood is seen after Clenney allegedly stabbed him to death. (Miami-Dade State Attorney's Office)
Prieto told the outlet that Christian's "estate is seeking wrongful death damages in hopes of getting a huge payout because these companies have very high limits on their insurance policies."
CLICK HERE FOR THE FOX NEWS APP
Clenney, on the other hand, has no assets they can collect on, according to Prieto.
"Once she is vindicated in the criminal matter, the civil case will also fall apart," he added.