America's education system is in crisis. Across all metrics, primary education in the United States is rapidly falling behind.
Internationally, American students have stumbled from 15th to 40th place in mathematics. At home, U.S. social studies scores were sadly no better. For our eighth grade students, only 14% reached at or above the "proficient" mark in history, and in civics only 22% met the same benchmark.
Given these statistics it is not surprising that a 2022 Gallup poll found that 55% of parents are dissatisfied with the quality of K-12 education. The pandemic only amplified the problem but also alerted parents and the nation to the true state of the U.S. education system.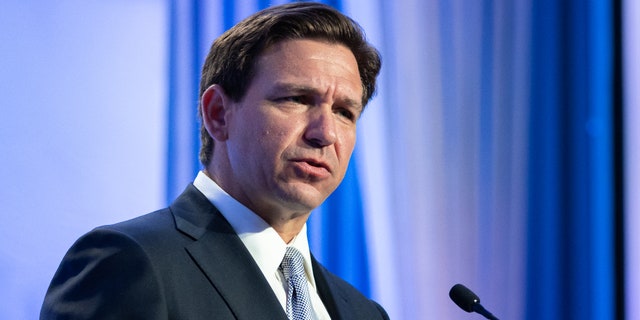 Florida Gov. Ron DeSantis gives remarks at Moms for Libertys Joyful Warriors National Summit in Philadelphia on June 30, 2023. (Fox News Photo/Joshua Comins)
So what is the solution to America's education woes? Part of the solution resides with state legislatures planning for "longer-term policy changes," argues a nonpartisan research team from Harvard, Stanford, Dartmouth and Johns Hopkins.
MOMS FOR LIBERTY SHOWS SPIRIT THAT WOULD MAKE FOUNDING FATHERS PROUD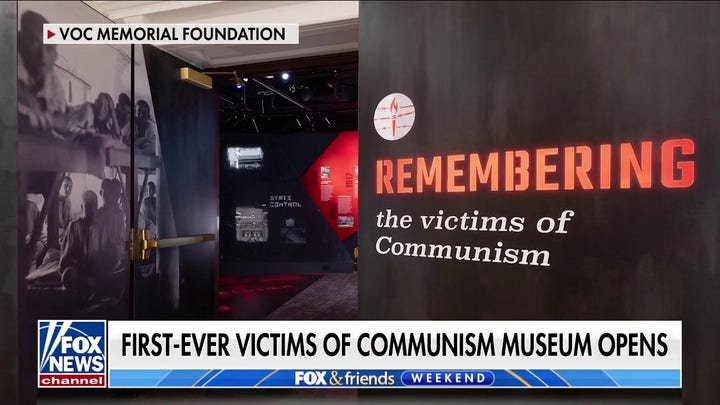 Video
The beauty of this program is that it partners teachers with victims of communism and socialism, demonstrating first-hand the gift of our republic by focusing on core civics topics such as the founders, federalism, voting and the U.S. Congress while contrasting them with the legacy of Karl Marx's communist ideology and subsequent communist regimes – a history of repression and violence with more than 100 million people killed and billions more enslaved.
States across the nation would do well to emulate this educator training model. After all, our students deserve the best education in the world. And to prepare the next generation of leaders, they must understand the fundamental rights and responsibilities that American citizenship entails. More than that, our students must graduate ready for the challenges of the modern world and prepared to be productive, contributing citizens of our nation.
The founders looked beyond their initial footprint toward an America that is now a shining beacon of freedom for so many, including those fleeing communism, tyranny and oppression. These aspiring citizens recognize that America is a land of incredible opportunity unique in the course of human history. They often risk much, including their very lives, to join us.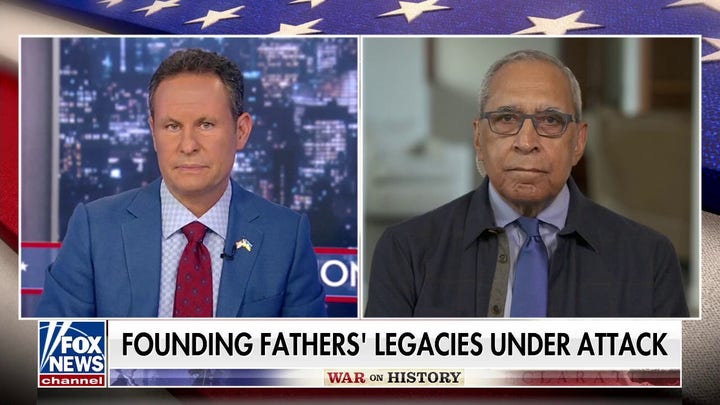 Video
As Florida's Civic Literacy Excellence Initiative shows, our past is worth remembering. America's founding promises of a just society and our steady march to achieve that perfect union make the United States a truly great nation. We can and Florida has successfully navigated telling that story without avoiding difficult conversations about our history.
CLICK HERE TO GET THE FOX NEWS APP
Ken Pope is the CEO of the Victims of Communism Memorial Foundation, an educational, research, and human rights nonprofit organization devoted to commemorating the more than 100 million victims of communism around the world and to pursuing the freedom of those still living under totalitarian regimes.