A Florida resident was startled last week when they heard strange noises coming from their car and discovered it was an alligator.
"Last week Deputy Doherty and Deputy Smith helped out a citizen that heard an odd noise coming out from underneath their car," Pinellas County Sheriff's Office said in a Facebook post. "The citizen took one look and 'noped' right out of there."
After deputies arrived, they handled the alligator — who appeared to be young — and transported it to a safe location.
A picture posted by the department shows a deputy smiling while she holds up the reptile, whose mouth had been taped.
12-FOOT ALLIGATOR ATTACKS DOG IN FLORIDA PARK, OWNER REPORTEDLY FREES PET BY JUMPING ON GATOR'S BACK
Authorities urge Floridians to be mindful when they see alligators, which are extremely common in the Sunshine State.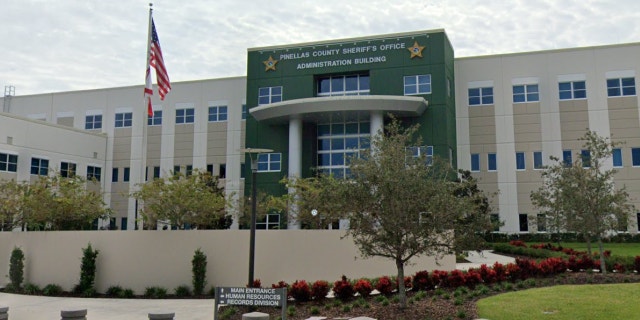 Pinellas County Sheriff's Office, Largo, Fla. (Google Maps)
"[D]on't try to catch, harass, or shoo the gator away," the department said. "Even a gator minding its own business can bite if you bother it. Most of the time the gator will leave on its own."