Switzerland says it will spend about $2 billion to help Ukraine with humanitarian and development assistance over the next six years, ponying up financial aid for Ukraine as Western critics press Bern to do more to help it defend itself against Russian invaders and squeeze Russian interests.
The Swiss government confirmed Friday comments from Washington this week by Foreign Minister Ignazio Cassis that the Swiss government will provide 1.8 billion Swiss francs (about $2 billion) through 2028 — adding 1.5 billion on top of 300 million already set aside for this year and next.
Some 650 million francs of that has been reserved for helping Ukraine rebuild. The Swiss have staked out a position among the leading countries looking forward to Ukraine's reconstruction efforts, and hosted an international conference in the southern city of Lugano on the issue in July.
SWISS GOVERNMENT SUSPENDS BONUS PAYOUTS TO CREDIT SUISSE EMPLOYEES
But other Western countries have pressed Switzerland to do more on other fronts: several European Union member countries have expressed frustration that Bern has not authorized them to send Swiss-made weaponry and other military equipment that they bought to Ukraine.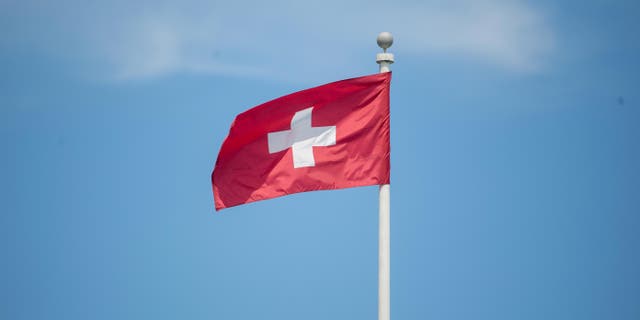 Switzerland has pledged about $2 billion in humanitarian and developmental aid to Ukraine over the next six years. ( Erica Denhoff/Icon Sportswire via Getty Images)
The Swiss argue that their constitutionally-required neutrality bars them from not just sending weaponry to combatants in active war zones like Ukraine, but not allowing other countries to ship Swiss-made war matériel to fighting sides either.
GERMANY WANTS TO BUY MOTHBALLED LEOPARD 2 BATTLE TANKS TO REPLACE THOSE BEING SENT TO UKRAINE
Meanwhile, Swiss trade daily Handelszeitung first reported that the so-called Group of Seven countries — Britain, Canada, France, Germany, Italy, Japan and the United States — this month sent a letter to Swiss authorities seeking more action to strengthen international sanctions against Russia over the invasion of Ukraine.
The Swiss Bankers Association estimates that 150-200 billion francs worth of assets are held by Russians in Swiss banks. The Swiss economic affairs department,
The U.S. Ambassador in Bern, Scott Miller, in recent comments to Swiss media, has said that an extra 50 billion to 100 billion francs could be subject to a freeze in Switzerland.
CLICK HERE TO GET THE FOX NEWS APP
The Swiss government has noted that it has lined up behind and joined a series of economic sanctions targeting Russians and Russian interests enacted by the European Union, which does not count Switzerland as one of its 27 member countries.