As a former United States attorney and acting attorney general dedicated to upholding the principles of justice and ensuring public safety, I am compelled to address a deeply concerning issue that has plagued our communities: the escalating wave of gang violence. It is with profound concern that I decry the recent surge in criminal activities which threatens the very fabric of our society and the safety of our citizens.
The recent conviction of five Washington, D.C.-based gang members for the brutal 2018 murder of a 10-year-old girl, doing nothing more than eating ice cream in front of her home, reminds us of the depravity that underlies the behavior of gangs in our society.
Also, the recent senseless killing in Washington, D.C. of an Afghan immigrant who served alongside our special operators in Afghanistan, struck the hearts of many Americans. Nasrat Ahmad Yar, 31 and father of four children, was on the last U.S. flight out of Afghanistan after working as an interpreter with the Army Special Forces for 10 years.
SOME SAN FRANCISCO DRUG DEALERS MAKE $350,000 EVERY YEAR, STILL GET FREE LEGAL DEFENSE IN COURT: REPORT
As a society founded on the rule of law, we must recognize that the violence perpetrated by gangs is an affront to our values and the fundamental principles that underpin our nation. Gang activities undermine the very essence of community, erode trust and hinder the development of prosperous and vibrant neighborhoods. The rule of law must prevail over lawlessness, ensuring that the rights and safety of every citizen are protected.
To combat gang violence effectively, we must employ a multifaceted approach. First, law enforcement agencies at all levels must be provided with the necessary resources and support to disrupt and dismantle these criminal organizations. Enhanced intelligence gathering, targeted investigations and proactive community policing efforts are vital in identifying and apprehending gang members.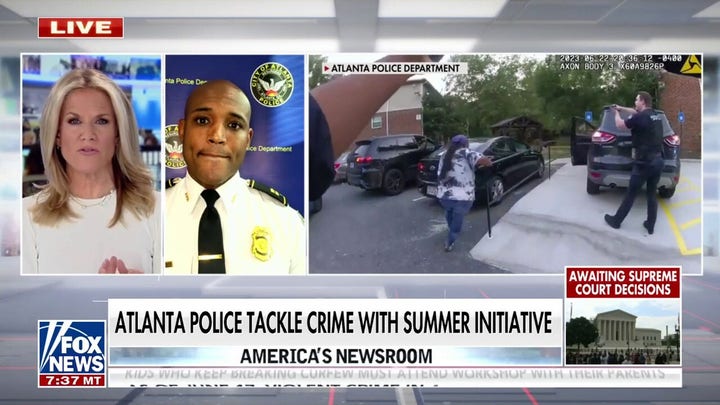 Video
Collaboration among federal, state and local authorities is paramount in successfully prosecuting gang-related offenses and ensuring that justice is served. As a U.S. attorney, I saw firsthand just how fundamental collaboration was to ensure that the criminal justice system could develop the most comprehensive cases against some of society's more dangerous individuals.
Gang activities undermine the very essence of community, erode trust and hinder the development of prosperous and vibrant neighborhoods. The rule of law must prevail over lawlessness, ensuring that the rights and safety of every citizen are protected. 

But we must remember, whether in Washington, D.C. or any other major city across this great country, elected mayors and city councils MUST support the men and women of law enforcement. Rogue prosecutors and other elected officials who refuse to prosecute criminals and insist on pursuing policies that undermine public safety and deplete the morale of law enforcement must not be allowed to proliferate.

Restoring the public tone in the United States of backing police officers and sheriff's deputies, as well as insisting that criminals be held accountable, needs to be at the forefront of political messaging. It also must be at the forefront of city and county budgets.

CLICK HERE TO GET THE FOX NEWS APP