Justin Bieber, Rihanna, Drake and Jay-Z have each topped the charts with hits created by DJ Khaled.
But the mega producer was the one taking the hit this time, after he crashed into the water while surfing on an electric foil board.
Known for his overwhelming optimism and signature catchphrases, like "We the best" and "Anotha one," Khaled was singing a different tune after the accident.
DJ KHALED GIVES HEAT COACH ERIK SPOELSTRA BRIEF MASSAGE DURING GAME 5 VICTORY
JOHN RICH DOESN'T THINK AI COULD BE ANY WORSE THAN THE STATE OF COUNTRY MUSIC TODAY
Before he could make his way back to his happy place, he shared a video of his aquatic adventure.
 
 

 
 
View this post on Instagram
 

 
 
 

 
 

 
 
 

 
 

APP USERS CLICK HERE TO SEE INSTAGRAM POST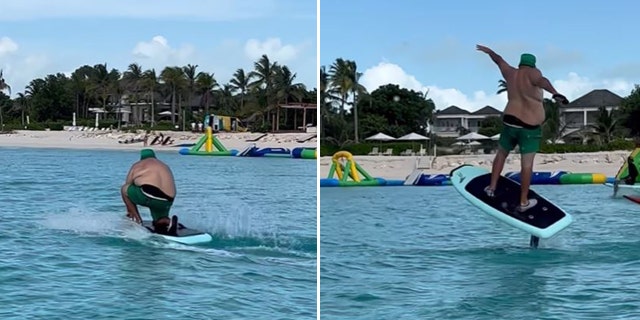 DJ Khaled cruised on his knees before trying to stand up on the e-foil surfboard. (Instagram/DJ Khaled)
Khaled cruised through the water on his knees on top of an electric foil surfboard.
He attempted to stand up, and his body flew into the air and crash-landed on top of the board.
The "All I Do Is Win" rapper tried to relieve some stress on the greens but could only make it to the eighth hole.
The next day, Khaled walked through a medical office wearing a smock and shorts.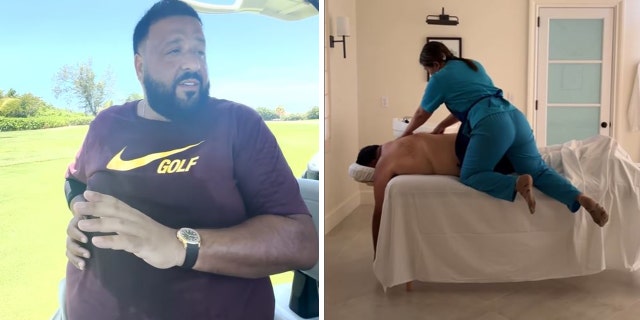 After the accident, he attempted recovering with a massage and golf. (Instagram/DJ Khaled)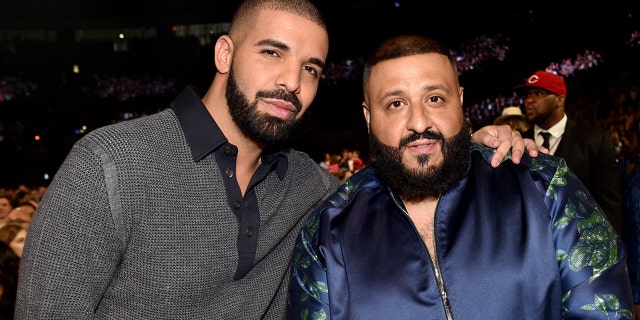 DJ Khaled has worked with a number of major recording artists through the years, including Drake. (Kevin Mazur)
"I've been up 48 hours," he said. "I haven't slept. The pain is high level.
"I'm in pain; I've been in pain," he told the technician before admitting he's been golfing and in the studio seven days a week. "I went surfing the other day. Just want to make sure the bone ain't broken."
"Everyday perfecting my game but the pain made me stop on 10th whole. I'm go rest up," he wrote.