The Detroit reparations task force held its first meeting on Thursday at city hall. The group is expected to provide a written report within 18 months detailing steps the city can take to address systemic racism that effects Black Detroiters. Keith Williams, the group's executive co-chair, called the occasion a "historical day".
Another executive co-chair, Lauren Hood, promised that the group will deliver more than just a monetary reward to Black citizens.
"We're not talking about a one-time payout but a paradigm shift in the kinds of policies and practices that govern Black communities in Detroit," she said.
CALIFORNIA REPERATIONS PANEL SAYS TOTAL COST 'LEAST IMPORTANT' ASPECT DESPITE $800B PRICE TAG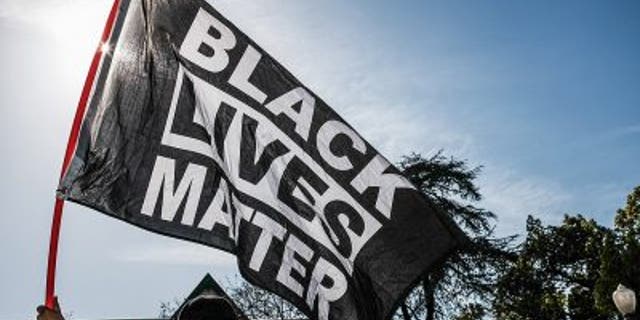 A Black Lives Matter flag is displayed during a demonstration in Los Angeles. (Stanton Sharpe/SOPA Images/LightRocket via Getty Images)
Kofi Kenyatta, senior policy director of UpTogether, was invited to provide comment.
"Reparations can mean a lot of things but it must include, no strings attached, direct cash to Black people and systemic change throughout all levels," he said, as noted by the Detroit Free Press.
"Poverty plagued this majority Black city and has for far too long," he continued.
PROGRESSIVE CHICAGO ACTIVISTS PUSH FOR $1 BILLION IN REPARATIONS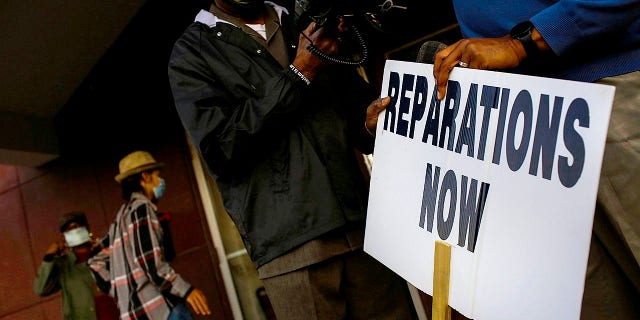 Vernon AME Church pastor Robert Turner holds a reparations now sign after leading a protest from City Hall back to his church in the Greenwood neighborhood on November 18, 2020 in Tulsa, Okla. (Photo by Joshua Lott/The Washington Post via Getty Images)
Debates over reparations are occurring in large cities and states around the country. In California, for example, the reparations committee is considering cash payments as high as 5,000,000, free college tuition, and other benefits for Black Americans.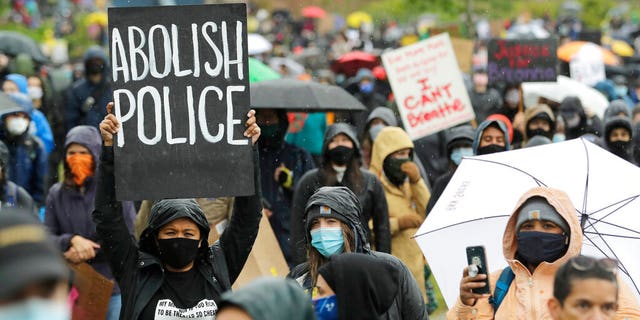 A protester holds a sign that reads "Abolish Police" during a "Silent March" against racial inequality and police brutality that was organized by Black Lives Matter Seattle-King County, Friday, June 12, 2020, in Seattle.  (AP Photo/Ted S. Warren) (AP Photo/Ted S. Warren)
CLICK HERE TO GET THE FOX NEWS APP
According to a poll conducted by the University of Michigan, 64% of Detroit residents support some form of preparations payment to account for past injustices.