A Detroit neurosurgeon found shot dead inside his home in the Boston-Edison Historic District on Sunday was an "amazing doctor," according to one of his former patients.
Dr. Devon Hoover's death has rocked the Detroit medical community and mystified locals.
"Dr. Hoover was an amazing neurosurgeon who literally made me whole again," his former patient, Sheryl Gibbs Leaver, told Fox News Digital. "He got me in right away because he saw how bad I was from my MRI. He took so much time explaining the surgery option and showing me how bad my spine was."
Gibbs Leaver recalled crying when she told him she is a teacher and could not afford a three-month recovery.
DETROIT NEUROSURGEON FOUND SHOT DEAD INSIDE HOME: REPORT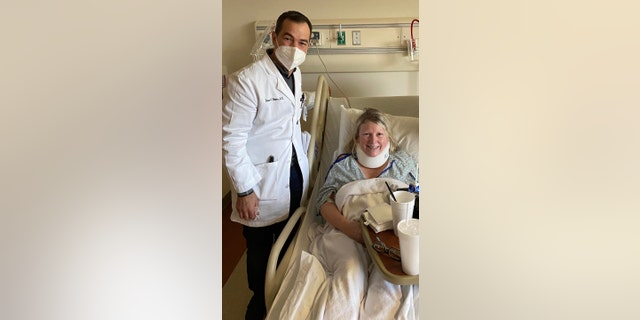 Detroit Dr. Devon Hoover's death has rocked the Detroit medical community and mystified locals. (Sheryl Gibbs Leaver)
"[H]e talked me through my options and it gave me such relief," she said. "He literally helped me to be able to walk again. So many people are writing testimonials about him being a caring and amazing doctor and all of it is so true. I am heartbroken by all of this and hope his killer is caught and brought to justice."
DETROIT-AREA MAN PLEADS NO CONTEST TO KILLING NEWS ANCHOR
The 53-year-old doctor's family shared a statement with Local 4 Detroit on Wednesday.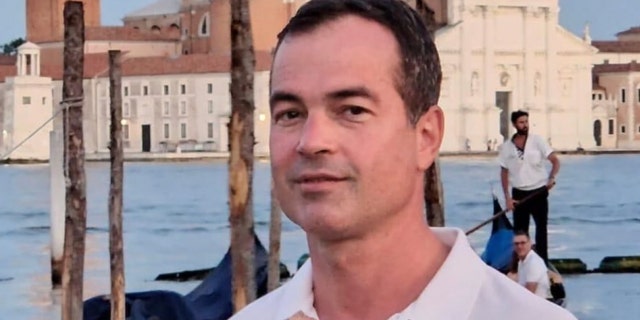 Devon Hoover, 53, was found dead inside of his home on Sunday night, according to Fox2 Detroit. (WJBK)
"We, the family of Devon Hoover, wish to express our profound sadness at the loss of a beloved son, brother, and uncle," the statement reads. "We grieve his untimely death and will miss him greatly. We are so grateful for the many words of kindness and stories from people who were touched by his life. He was a gift from God and used his talents to bless many."
MICHIGAN MAN REACHED 100 MPH IN ROAD RAGE INCIDENT BEFORE CRASHING INTO MOTORCYCLISTS
Hoover's employer, Ascension Health, described the doctor as a "dedicated and well-respected member of the Ascension Michigan family" who will be "greatly missed," in a Wednesday statement to Fox News Digital.
Detroit Police responded to Hoover's property on Sunday to conduct a well-being check. (WJBK)
The Detroit Police Department Homicide Unit is investigating Hoover's shooting death, which could be linked to a domestic situation, according to FOX 2 Detroit.
CLICK HERE TO GET THE FOX NEWS APP
The doctor's body was found in the attic of his sprawling Boston-Edison home, wrapped in a sheet, and his car was found abandoned on the west side of Detroit, the outlet reported.
The motive for the shooting also is unclear. As of Wednesday, no suspects publicly have been identified in the case.
Fox News' Greg Norman contributed to this report.