Republican presidential candidate and Florida Gov. Ron DeSantis staunchly defended former President Donald Trump ahead of what could be a possible third indictment of the latter by the Department of Justice.
DeSantis pushed back on the notion Trump should be "held accountable" if there is evidence he committed a crime by attempting to overturn the results of the 2020 presidential election, telling CNN during a Tuesday interview that it's "wrong" for the country to go "down the road of criminalizing political differences."
"Alvin Bragg stretched a statute in Manhattan to be able to try to target Donald Trump. Most people, even people on the left, acknowledge if that wasn't Trump, that case would not have likely been brought against a normal civilian," DeSantis said.
"And so you have a situation where the Department of Justice, FBI have been weaponized against people they don't like. And the number one example of that happened to be against Donald Trump with the Russia collusion. That was not a legitimate investigation that was being done to try to drive Trump out of office," he said.
"This country needs to have a debate about the country's future. If I'm the nominee, we'll be able to focus on President Biden's failures, and I'll be able to articulate a positive vision for the future. I don't think it serves us good to have a presidential election focused on what happened four years ago in January," DeSantis said.
"I want to focus on looking forward. I don't want to look back. I do not want to see him – I hope he doesn't get charged. I don't think it'll be good for the country. But at the same time, I've got to focus on looking forward. And that's what we're going to do," he added.
TRUMP'S LEAD OVER DESANTIS, OTHER GOP 2024 PRESIDENTIAL CANDIDATES NARROWS IN KEY EARLY STATE: POLL
"We don't know what's going to happen, but I can tell you with the Bragg one, that was stretching criminal law. The evidence of criminality was very weak. And even if that existed, other people would not have been charged under those circumstances. That's the problem," DeSantis said.
FORMER FBI AGENT CONFIRMS KEY DETAILS OF HUNTER BIDEN WHISTLEBLOWER'S TESTIMONY, GOP SAYS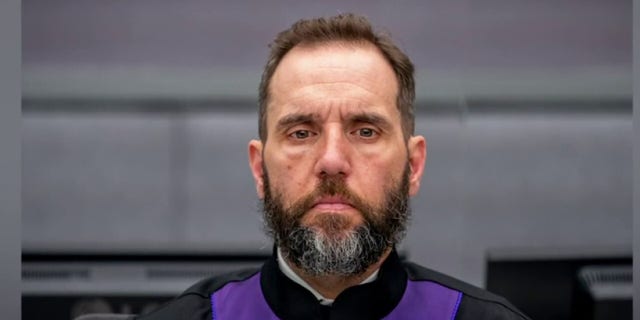 Special Counsel Jack Smith has promised a speedy trial for former President Donald Trump and noted defendants are presumed innocent. (Fox News screenshot/AP Photo)
Trump confirmed in a Tuesday social media post that he has been informed he's a target of a probe into the Jan. 6, 2021 storming of the U.S. Capitol and efforts to overturn the 2020 election.
Fox News' Paul Steinhauser contributed to this report.