California Democratic Rep. Tony Cárdenas accepted thousands of dollars from a registered lobbyist to his legal defense fund long after the alleged victim dismissed a lawsuit against him, according to a government watchdog group.
On Friday, the Foundation for Accountability and Civic Trust (FACT) filed a complaint to the Office of Congressional Ethics calling for an investigation into whether the lobbyist cash violated House rules.
"A legal defense fund is barred from accepting contributions from a registered lobbyist, but in this case, it appears that Rep. Cárdenas' legal defense fund did just that," Kendra Arnold, FACT's executive director, told Fox News Digital.
The cash in question went to a defense fund that Cárdenas established after facing accusations that he had sexually assaulted a minor in a 2018 lawsuit, which the alleged victim agreed to toss in September 2019. Cárdenas racked up around $150,000 in legal bills over the ordeal, and his legal defense fund had disbursed about $148,000 at the time of its dismissal.
DEM LEGISLATION DECLARES RACISM AS A PUBLIC HEALTH CRISIS IN AMERICA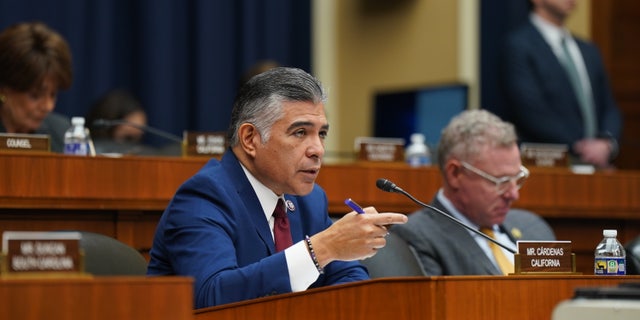 Rep. Tony Cárdenas's legal defense fund took in thousands of dollars in lobbyist donations, which a government watchdog group says is a violation of ethics rules. (Al Drago/Bloomberg via Getty Images)
Politicians may establish such funds with donations capped at $5,000 per individual or organization annually. Lobbyists, meanwhile, are prohibited from donating to them.
"A legal expense fund shall be terminated at the earlier of either the fulfillment of the legal expense funds' purpose, the end of the time period for which the legal expense fund was established, or at the Committee's direction for non-compliance with legal expense fund regulations," FACT's complaint states.
Cárdenas' fund continued raking in donor cash well after the lawsuit's dismissal, including from Catherine Pino, the founder and co-CEO of D&P Creative Strategies, a Washington, D.C.-based consulting firm that focuses on "inclusive and equitable advocacy."
GAVIN NEWSOM'S OFFICE FAILS TO PROVIDE PROOF OF FLORIDA COLLEGE BOOK BAN CLAIMED BY CALIFORNIA GOVERNOR
Ethics complaint against Rep. Tony Cardenas by JoeSchoffstall on Scribd
Pino pushed a $2,000 donation to Cárdenas' defense fund in February 2021. She added a $3,000 contribution in November 2021 – more than two years after the alleged victim dropped the case against the California Democrat.
Pino was a registered lobbyist at the time of her donations and remains one today, filings show. Pino has also donated thousands of dollars to Cardenas' campaign in recent years, according to Federal Election Commission filings.
"Cárdenas' legal defense fund accepted Catherine Pino's contributions the same time she designated herself as a lobbyist," Arnold said. "We urge the Board to immediately investigate whether Representative Cárdenas, through his legal defense fund, accepted a contribution from a registered lobbyist in violation of House Ethics rules."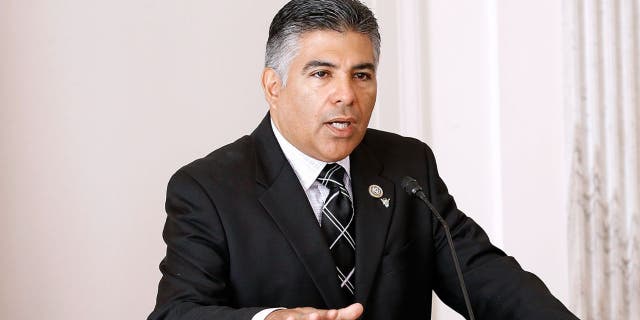 Cárdenas previously faced accusations he had sexually assaulted a minor. The case was ultimately dropped. ((Photo by Paul Morigi/Getty Images))
The tossed case against Cárdenas involved accusations that he had molested a girl when she was 16, the Los Angeles Times reported. Cárdenas adamantly denied the allegations from the beginning.
"The Congressman agreed that he would not sue her for malicious prosecution," said Joel Klevens, one of Cárdenas' lawyers, according to Roll Call. "She did not get 5 cents. It wasn't a settlement, it was a dismissal."
Cárdenas' office did not respond to Fox News Digital's request for comment on the contributions, and Pino did not immediately respond to an inquiry.