A Democratic candidate running to be the next mayor of Philadelphia drew audible gasps during Tuesday night's debate over his response on trash removal that critics described as racist.
Jeff Brown, the owner of Brown's Super Stores Inc., a Philadelphia-based grocery store chain who has never held public office, was asked how he would address complaints of air pollution and environmental racism in the predominantly Black city of Chester, where roughly a third of Philadelphia's trash is taken to be incinerated.
"Chester is Chester," Brown responded. "I'm worried about Philadelphians and how their lives are. And so what will come first to me is what would be best for my Philadelphians."
"So, you don't care about Chester," the moderator replied.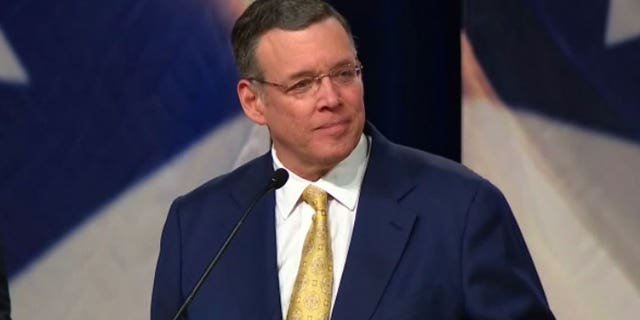 Jeff Brown at the Philadelphia mayoral debate Tuesday, April 11, 2023. (WTXF)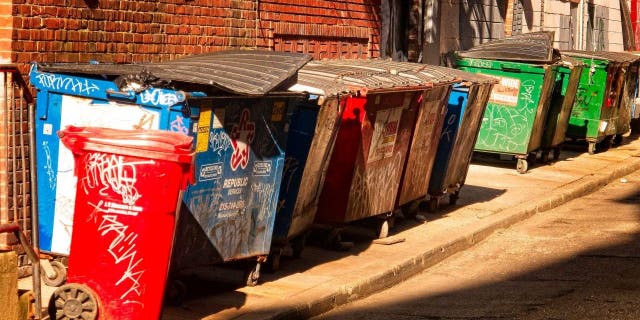 Trash bins in an alley in Philadelphia. (Robert Knopes/UCG/Universal Images Group via Getty Images)
PHILADELPHIA MAYOR CANDIDATE: 'I WOULD SHUT DOWN KENSINGTON,' CLEAR DRUGS AND CRIME
"I do care, but I don't work for them if I'm the mayor," Brown said. "I work for Philadelphia, and the trash has to go somewhere. And whoever gets it is going to be unhappy with it."
Brown's comments immediately drew condemnation from the audience and his Democratic opponents.
"That's not really an appropriate answer," said former City Controller Rebecca Rhynhart.
"That response is the same way you treat the Black and brown community," former City Councilmember Cherelle Parker said, garnering applause.
"This is a disgrace," added former City Councilmember Helen Gym.
A clip of the moment has gone viral on Twitter, drawing over 1 million views.
Philadelphia has long held a contract with Covanta, a waste-to-energy incineration company that has faced past criticism for its air emissions in Chester.
Last April, Delaware County and the City of Chester extended their contracts with Covanta for another three years, sparking protests.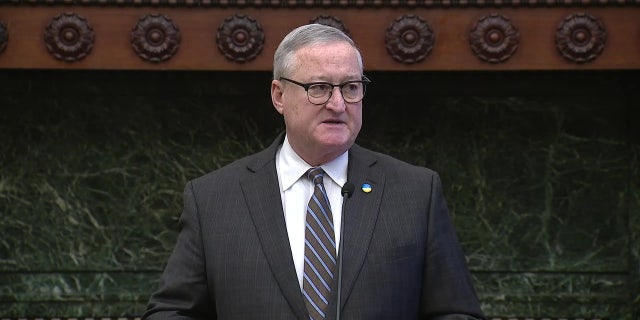 Philadelphia Mayor Jim Kenney (Fox Philadelphia)
CLICK HERE TO GET THE FOX NEWS APP
Brown is one of nine Democrats vying for the party's nomination to face Republican David Oh, who is running in his party's primary unopposed. They are competing to replace Mayor Jim Kenney, whose second term expires.