Delaware State Police arrested and charged two individuals with murder on Saturday, for allegedly killing a man last month.
During the early morning hours on March 19, officers with the New Castle Police Department responded to reports of a traffic accident on Old Country Road.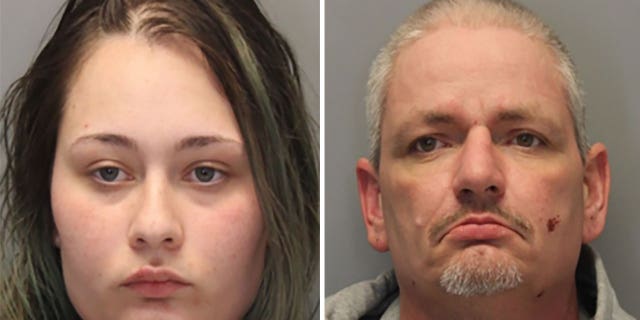 Sierra Steiner and Charles Lowe were arrested by Delaware State Police for allegedly killing a man in March. (Delaware State Police)
When officers arrived, they discovered a man inside a vehicle, suffering from a gunshot wound. The unnamed victim was pronounced dead at the scene.
DELAWARE POLICE SAY MULTIPLE PEOPLE SHOT AT STATE'S LARGEST SHOPPING MALL
Delaware State Police took the case over once it was determined that the shooting took place within the state police's jurisdiction, and it was determined that the victim drove onto private property with a woman, later identified as Sierra Steiner, 28, of Newark, inside his vehicle.
A suspect, later identified by State Police as Charles Lowe, 44, of Newark, Delaware, then allegedly parked behind the victim's vehicle and approached him.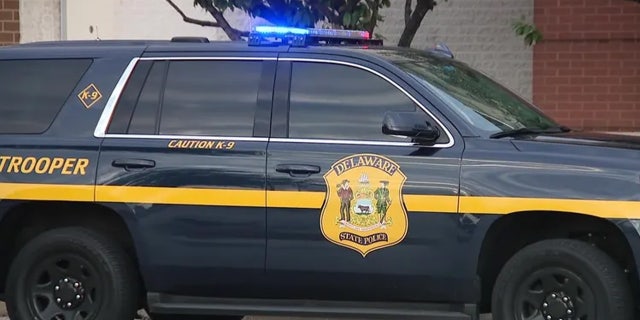 Delaware State Police are investigating a mall shooting in Delaware on Saturday evening. (Delaware State Police)
The victim, police said, attempted to drive away but was shot by one of the suspects, causing him to crash into the woods.
DELAWARE OFFICER SHOOTS 2, KILLING MAN, WOUNDING WOMAN
Police allege that Steiner then got out of the vehicle and fled the scene with Lowe.
After an investigation, State Police determined that Steiner and Lowe were the suspects in the homicide, and on April 7, warrants for their arrests were obtained.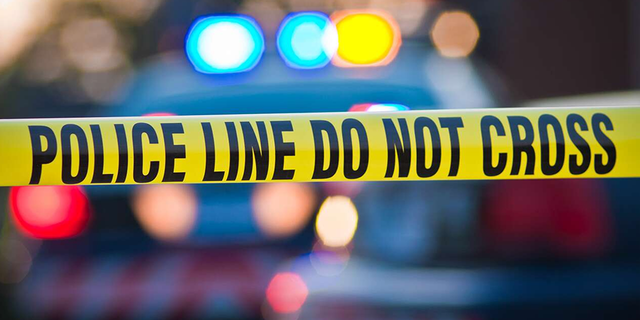 Police (iStock) (iStock)
The next day, Lowe and Steiner were spotted in Elkton, Maryland by the Hartford County SWAT and members of the Cecil County Sheriff's Office.
MARYLAND STATE TROOPER SHOT DURING TRAFFIC STOP ON EASTERN SHORE
Steiner and Lowe tried to flee the scene in the vehicle they were in, police said, but crashed in a parking lot before getting apprehended.
Once the two suspects were medically cleared from a nearby hospital, they were both transported to the State Police barracks and charged with first-degree murder, possession of a firearm while committing a felony, and second-degree conspiracy.
Lowe was also charged with illegally possessing a firearm after a violent felony conviction.
He was arraigned by the Justice of the Peace and remanded to the Howard R. Young Correctional Institution on $1,085,000 cash bond.
CLICK HERE TO GET THE FOX NEWS APP
Steiner was also arraigned by the Justice of the Peach and remanded to the Delores J. Baylor Women's Correctional Institution on a $1,065,000 cash bond.
The investigation into the matter is ongoing and detectives encourage anyone with information regarding the case to contact Detective D. Grassi at 302-365-8441, or Delaware Crime Stoppers at 1-800-847-3333.