Two women were detained in Stockholm after they threw "some kind of paint" at a painting by French artist Claude Monet and then glued themselves to the frame, Sweden's National Museum said Wednesday.
The painting, "The Artist's Garden at Giverny," was on display as part of an exhibition at the museum. Spokesperson Hanna Tottmar said artwork was encased in glass and "is now being examined by the museum's conservators to see if any damage has occurred."
The exhibit, titled "The Garden," was closed but expected to reopen to visitors on Thursday. "We naturally distance ourselves from actions where art or cultural heritage risks being damaged … regardless of the purpose," Per Hedström, the museum's acting director, said.
Before they were apprehended, the activists smeared red paint on the painting, according to a video of Wednesday's incident.
Helen Wahlgren, the spokesperson for the Restore Wetlands activist group, said the purpose of the museum action was to pressure the Swedish government to reduce greenhouse gas emissions.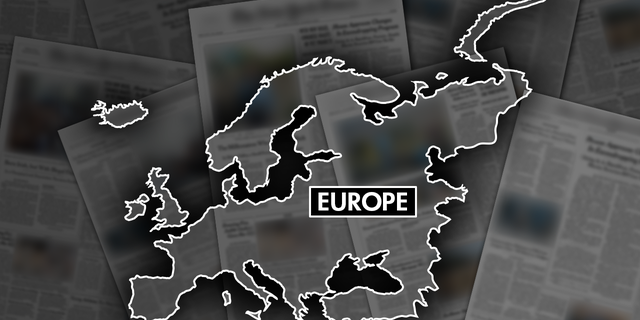 Climate protesters threw red paint and glue at a Monet painting in Sweden's National Museum.  (Fox News)
"We need to do everything possible to draw attention to this climate catastrophe and our demands to restore the wetlands" that store large amounts of carbon," Wahlgren said.
"The Artist's Garden at Giverny," which Monet painted in 1900, is the latest artwork in a museum to be targeted by climate activists to draw attention to global warming.