The president of a Christian college attributed his university's soaring enrollment to its commitment to free speech, but the school initially blocked conservative commentator Ben Shapiro from speaking on campus just a few years ago.
Grand Canyon University, founded in 1949 in Phoenix, Arizona, has tripled its enrollment over the last decade, surpassing 25,000 in 2022. The university president told Fox News the college has committed to teaching — not indoctrinating — its growing student body.
COLLEGE THAT ATTRIBUTES SOARING ENROLLMENT TO FREE SPEECH HAS A CHECKERED PAST: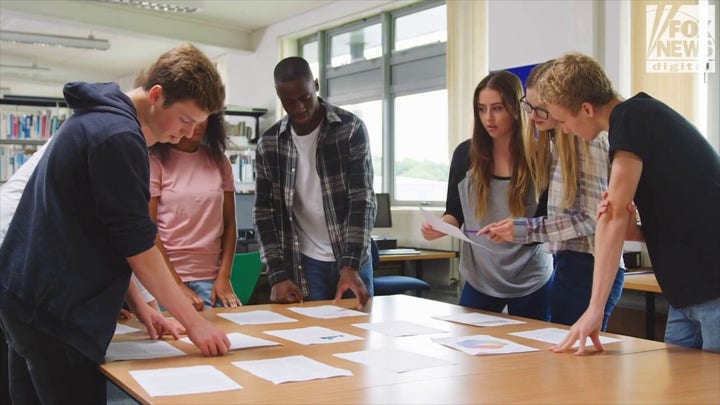 Video
WATCH MORE FOX NEWS DIGITAL ORIGINALS HERE
"Not everybody that comes here has the same biblical belief that we teach here, but they're free to be here, and they're free to share their worldview in the classroom and outside the classroom," GCU President Brian Mueller said. "We are very serious about honoring free speech."
"By caving to an unseen mob and ignoring the popularity of Shapiro among its student body, Grand Canyon University just played itself and deserves whatever negative response this brings," YAF spokesman Spencer Brown said at the time. He also wrote that GCU administrators mentioned that there were concerns of offending its DACA students due to Shapiro's strict views on immigration.
HOW A CHRISTIAN COLLEGE IS UNIFYING STUDENTS ACROSS THE POLITICAL DIVIDE
The university itself ultimately invited Shapiro to speak as it continued to battle with YAF, but the conservative commentator initially declined. But Shapiro eventually agreed to speak on campus.
"Mr. Shapiro's conservative perspective aligns with more than 90% of our values as a university," the spokesperson told Fox News. "There were some initial missteps involving our internal communication as well as our approval process, but we are happy those were resolved and Mr. Shapiro was able to visit and speak to our students. We continue to have a positive relationship with Mr. Shapiro today."
Meanwhile, Mueller told Fox News in a recent interview that he's committed to promoting the First Amendment at his college. He said the prospect has been enticing for parents as battles over free speech on college campuses have continued to escalate nationwide.
HOW THIS CHRISTIAN COLLEGE IS ATTEMPTING TO NAVIGATE THE POLITICAL DIVIDE. WATCH: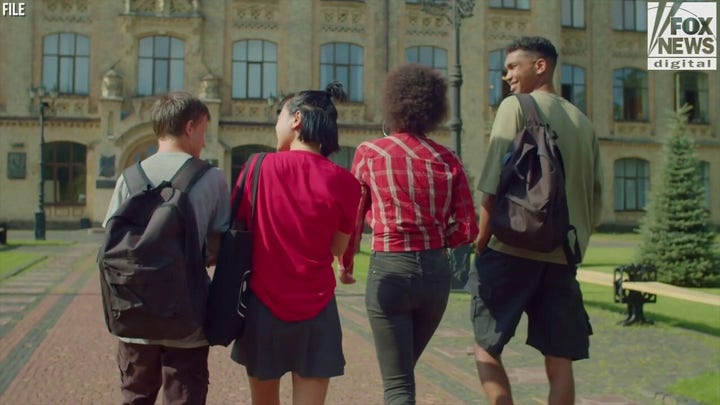 Video
HOMESCHOOLERS FLOCK TO THIS SMALL CHRISTIAN COLLEGE THAT COUNTERS IVY LEAGUE'S CULTURE
"We're not a church," Mueller told Fox News. "We're a university."
"I think that's a really healthy environment that has led to a very, very strong community that has become very attractive to people across the country," Mueller said.
A YAF spokesperson, Michael McGonigle, responded to Mueller's recent comments in light of GCU's previous controversy involving Shapiro.