An Illinois judge ruled that the city of Chicago must rehire and pay back lost wages of unionized city employees who were fired or disciplined for violating COVID-19 vaccination requirements.
Administrative law judge Anna Hamburg-Gal, writing on behalf of the Illinois Labor Relations Board, said that the city "failed and refused" to bargain in good faith with union leaders "over the effects of its decision to implement a COVID-19 vaccine mandate."
The decision applies to unionized city of Chicago employees working as carpenters, bricklayers, plumbers, electricians, machinists, and other job categories.
Affected employees must also be paid back lost wages and benefits with 7% annual interest, according to the ruling.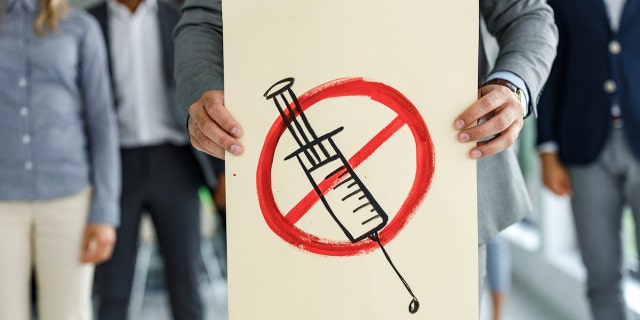 Illinois judge ruled Chicago must hire and pay back workers fired over COVID-19 vaccination requirements. (iStock)
LORI LIGHTFOOT ACCUSED OF IGNORING 'SOCIAL CONTRACT' WITH POLICE BY LOWBALLING COVID DISABILITY BENEFITS
In 2021, Mayor Lori Lightfoot announced all city employees must be fully vaccinated. She warned there would be "consequences" for any city employee who wasn't fully vaccinated by that October.
"Employees who fail to report their vaccination status by October 15, 2021, will be placed in a non-disciplinary, no pay status," a press release stated at the time.
Lightfoot's mandate was not well received by workers, some of whom loudly booed her while speaking at a union fundraiser later that month.
Those unions celebrated the most recent ruling.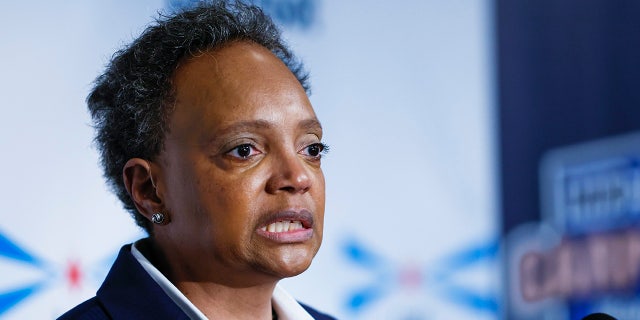 Chicago Mayor Lori Lightfoot speaks during election night rally at Mid-America Carpenters Regional Council on February 28, 2023, in Chicago, Illinois. (Photo by Kamil Krzaczynski/Getty Images) (Kamil Krzaczynski)
CHICAGO MAYOR LIGHTFOOT, POLICE UNION CLASH AFTER WARNING OF 'CONSEQUENCES' FOR NON-VACCINATED CITY WORKERS
"We think it's a strong decision and favorable for worker rights generally," said Anders Lindall, a spokesman for the American Federation of State, County and Municipal Employees told The Chicago Sun-Times. "At issue in this case is whether an employer has an obligation to bargain over significant changes to terms and conditions of employment."
However, the mayor's office blasted the mandate repeal in a statement.
"The record before the Administrative Law Judge tells a completely different story. Yesterday's ruling was an erroneous decision that does not follow the law, facts nor importantly the science. We are currently reviewing the ruling and evaluating next steps," a representative for the mayor's office stated to Fox News Digital.
Lightfoot's current term ends on May 15. The Democrat became the first Chicago mayor not to win re-election in 40 years. Crime appeared to play a major role in voters' decision to give her the boot as the city saw some of the highest crime rates during her tenure.
Fox News' Ashley Carnahan contributed to this report.