Chicago, Illinois police arrested a man on Monday who allegedly robbed the same retail business 11 times between December 2022 and April, according to police.
Chicago Police Department officials said in a press release that Donte Elbert, 36, of Chicago was arrested on West Belmont Avenue.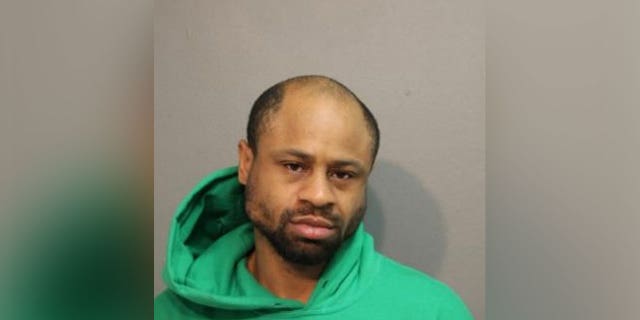 Donte Elbert booking photo (Chicago Police Department)
"He was taken into custody b/c he tried to pass the last point of sale…without paying for merchandise," a representative for the Chicago Police Department told Fox News Digital.
'TEEN TAKEOVER' TERRORIZES CHICAGO AS HUNDREDS OF TEENAGERS DESTROY PROPERTY, ATTACK TOURISTS
The representative added that the personnel at the store Elbert robbed 11 times, which is located on the 3200 block of N. Clark Street signed formal complaints, which led to his arrest.
Elbert also allegedly stole merchandise from a different location on the 3200 block of N. Broadway.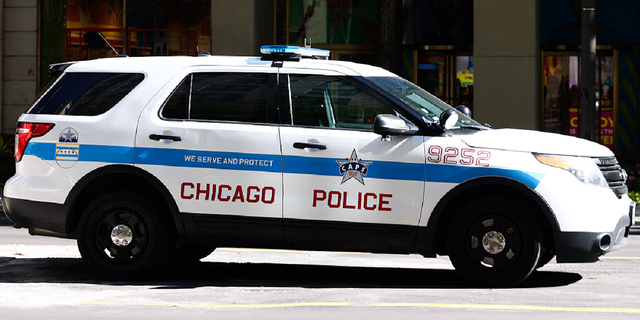 Chicago Police Department vehicle (Beata Zawrzel/NurPhoto via Getty Images)
He now faces nine felony counts of retail theft of merchandise less than $300, three felony counts of retail theft of merchandise with a value of more than $300, and one misdemeanor count of criminal trespassing.
ILLINOIS MAN LIGHTS HOUSE ON FIRE AFTER FIGHT WITH GIRLFRIEND: POLICE
Police did not respond to questions regarding whether they believe Elbert is connected to any other thefts.
Chicago detectives are continuing to investigate the matter.
CLICK HERE TO GET THE FOX NEWS APP
Anyone with information about the robberies are encouraged to contact the Chicago Police Department and ask for the detectives division at 312-744-8263.