Chicago authorities are warning the public about armed robberies targeted toward U.S. Postal Service mail carriers over the last month.
The Chicago Police Department (CPD) reported that one to three suspects have approached mail carriers and threatened them to hand over their postal keys.
The robberies occurred at least twelve times between March 2 and April 5. The suspects fled after the robberies.
The incidents all took place between 11:20 a.m. to 7:40 p.m. In one case, the suspects stole the mail carrier's vehicle.
BRANDON JOHNSON WINS CHICAGO MAYORAL CONTEST, REPLACING FORMER MAYOR LORI LIGHTFOOT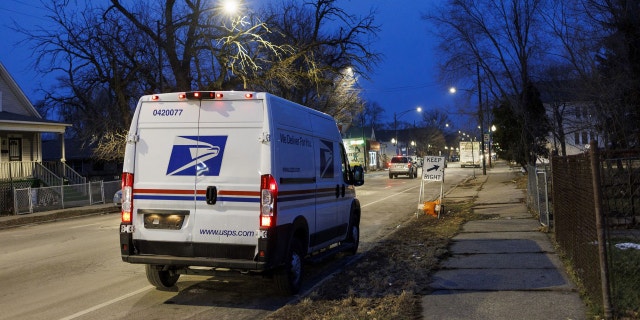 A United States Postal Service van sits in Chicago's West Pullman neighborhood shortly after sunset on Feb. 8, 2023. (Armando L. Sanchez/Chicago Tribune/Tribune News Service via Getty Images)
Police say that the suspects wore dark clothes and ski masks. They are Black men between the ages of 15 and 25.
Authorities also believe that the men were armed with semi-automatic handguns.
CLICK HERE TO GET THE FOX NEWS APP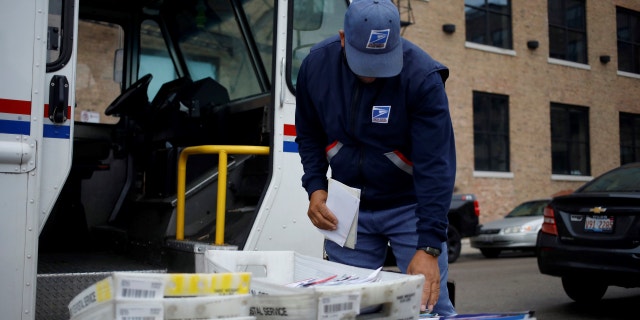 A worker loads mail into a delivery vehicle outside a United States Postal Service (USPS) distribution center in Chicago, Illinois, U.S., on Tuesday, Oct. 12, 2021.  (Luke Sharrett/Bloomberg via Getty Images)
CPD asks anyone with information about the robberies to contact the Bureau of Detectives Area Three at (312) 744-8263.