Bay Area tech entrepreneur Nima Momeni entered no plea at his first court appearance in the stabbing death of Cash App founder Bob Lee. Police say Momeni knifed Lee in the ribs in the early hours of April 4.
Fox News was in the courtroom Friday morning as Momeni appeared wearing an orange jail sweatshirt and pants, a black coronavirus mask and shackles around his ankles.
He said little, only speaking in response to a question from the judge, saying, "Yes, your honor."
Momeni's sister, Khazar Momeni, and her husband, Dr. Dino Elyassnia, were at the courthouse for the proceedings.
BOB LEE MURDER: SAN FRANCISCO POLICE SEARCHED LUXURY BUILDING WHERE SUSPECT'S SISTER OWNS CONDO, REPORT SAYS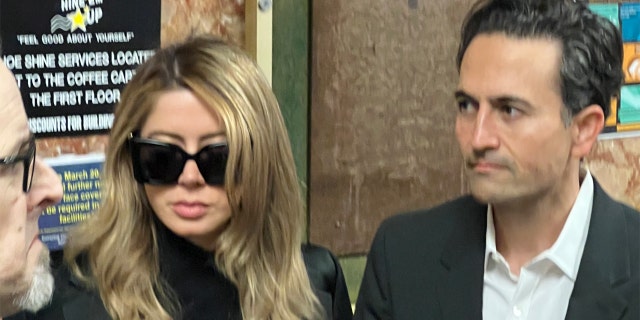 Khazar Momeni, sister of the man accused of stabbing Cash App founder Bob Lee, outside her brother's court appearance with her husband, Dr. Dino Elyassnia. (Claudia Cowan/Fox News)
A man with them said the family had no comment when asked how Momeni knew Lee.
Court documents obtained by Fox News Friday revealed that investigators helped piece together the crime by reviewing text messages exchanged between Lee and his suspected killer's sister.
In one conversation, she reportedly told the tech titan that he "handled himself with class" after her brother allegedly "came wayyyyyy down hard" on him.
WATCH: Nima Momeni's relatives decline to comment on how stabbing suspect knew victim Bob Lee
Nima Momeni, left, is jailed in San Francisco on a murder charge in the stabbing death of Cash App founder Bob Lee. San Francisco police say the two knew each other. (Nima Momeni/LinkedIn, Bob Lee/Facebook)
The texts were revealed as part of District Attorney Brooke Jenkins' motion asking the court to keep Momeni behind bars until his next hearing April 25.
"[Momeni] drove [Lee] to a dark and secluded area the opposite direction of his hotel," the filing alleges. "We know through a text message from Defendant's sister to Victim, Defendant was previously upset with Victim and 'came down hard on' him."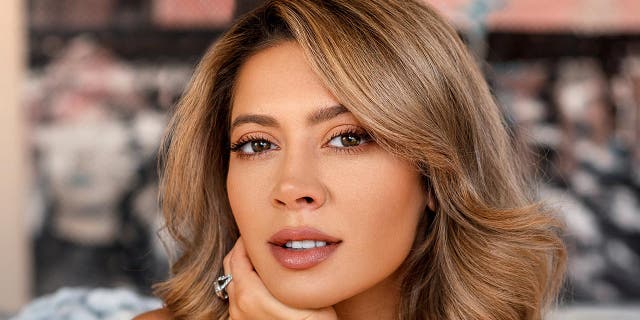 Khazar Momeni, the sister of stabbing suspect Nima Momeni, exchanged text messages with victim Bob Lee and saw him the night of his murder, according to court documents. (Vincent Gotti Photography)
SAN FRANCISCO MURDER VICTIM BOB LEE TO BE BURIED IN ST. LOUIS; CASH APP FOUNDER'S SUSPECTED KILLER ARRESTED
According to the documents, an unnamed witness told police Lee was drinking with his suspected killer's sister the afternoon before his murder.
"Witness 1 was unsure if Victim and Female had an intimate relationship," the filing states, but it also notes that, "Female was married, but the relationship had possibly been in jeopardy."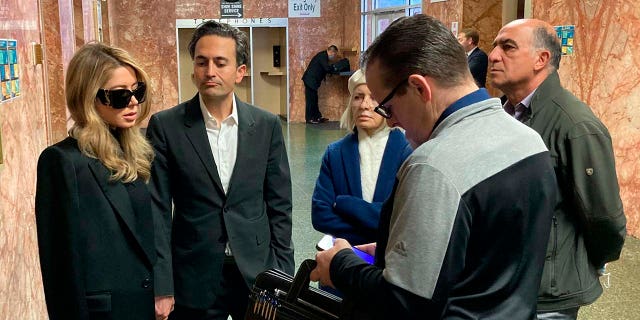 Khazar Momeni, left, stands in the Hall of Justice in San Francisco Friday, April 14, 2023, ahead of an appearance by her brother, Nima Momeni, who has been charged with murder in the death of tech entrepreneur Bob Lee. Khazar's husband, Dino Elyassnia, is to her right. Nima Momeni's arraignment was rescheduled to April 25, 2023, and he did not enter a plea.  (AP Photo/Olga Rodriguez)
WHO IS NIMA MOMENI? SUSPECT IN BOB LEE STABBING IN SAN FRANCISCO
The court filings unveiled Friday also reveal that police recovered the suspected murder weapon, a bloody 4-inch kitchen knife, discarded near the crime scene.
WATCH: Nima Momeni lawyer says 'he has friends and family here in support' outside court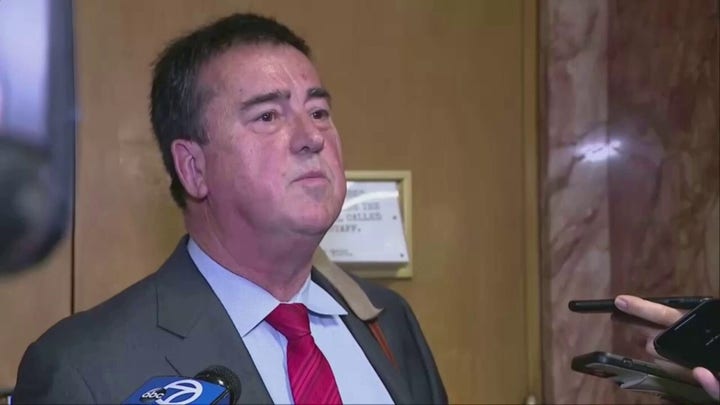 Video
That evening, the witness told police Momeni was grilling Lee in his hotel room about "whether his sister was doing drugs or anything inappropriate."
Lee tried to assuage Momeni's concerns, the witness said, and left his hotel room after midnight.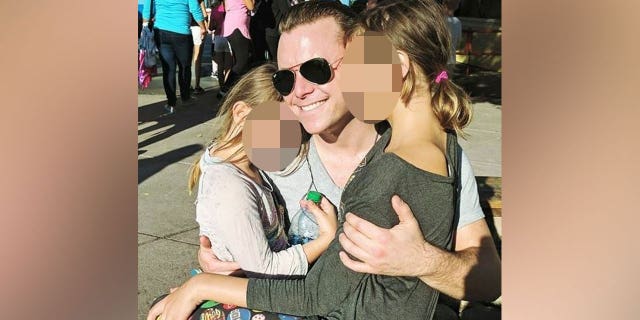 Cash App founder and tech exec Bob Lee, 43, was a father of two. He had recently moved from San Francisco to Miami due to a concern about public safety issues. (Bob Lee/Facebook )
When Lee was still gone the following morning, the witness told police that he reached out to the sister, who said Lee visited her that night "for a second."
"She fell asleep and didn't know when he left," the filing states.
Police obtained surveillance video from the residential building showing Lee and Nima Momeni getting into an elevator just after 2 a.m. They got into Momeni's white BMW and drove around the corner.
By 2:30 a.m., Lee appeared on surveillance video nearby, stumbling with stab wounds to his torso. The autopsy found he'd been stabbed three times, once in the hip and twice in the chest, including a wound that pierced his heart.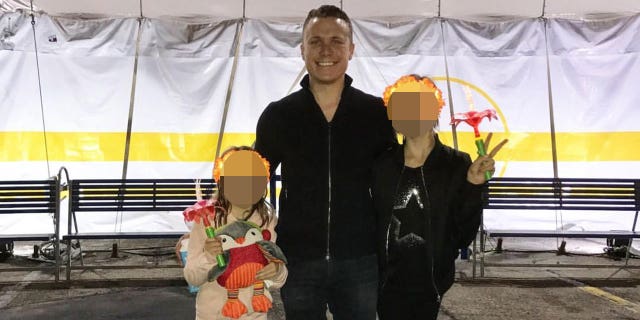 Cash App founder and tech exec Bob Lee, 43, was a father of two. He had recently moved from San Francisco to Miami but suffered fatal stab wounds on a return to the California city. (Bob Lee/Facebook)
Police Chief Bill Scott said Thursday three search warrants had been served as part of the investigation, two within the city and a third in Emeryville, across the Bay Bridge, where Momeni lived and worked.
Lee called 911 from the San Francisco side of the bridge around 2:30 a.m. April 4.
Police found him outside the Portside residential tower on Main Street, rendered aid and rushed him to a hospital, but he succumbed to his injuries.
SAN FRANCISCO DA SLAMS ELON MUSK DURING ARREST ANNOUNCEMENT IN CASH APP FOUNDER MURDER
One of the search warrants was served at a luxury downtown high-rise where Momeni's sister and her plastic surgeon husband own a condo, according to local reporting.
CASH APP FOUNDER BOB LEE DIED PLEADING WITH 911 FOR HELP: REPORT
One was served at Momeni's home in Emeryville, across the Bay Bridge, Scott said Thursday, and one more was served elsewhere in San Francisco.
Records show the sister and her husband purchased a $2.7 million condo in the Millennium building in 2016.
Read the DA's motion to detain murder suspect Nima Momeni without bail (Mobile users go here)
Police served one of the warrants there Thursday, The San Francisco Standard reported, not far from Lee's hotel and where police found him with stab wounds in Rincon Hill April 4.
Police have declined to confirm that claim or provide additional details beyond the allegation that Momeni knew Lee before the attack.
Messages left for the Elyassnias were not immediately returned.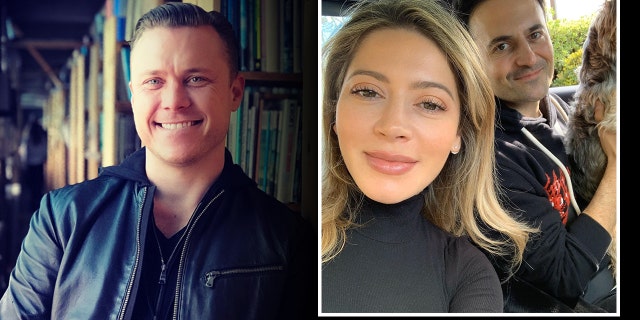 The sister of Bob Lee murder suspect Nima Momeni, Khazar Momeni, right, and her husband, Dr. Dino Elyassnia, own a condo in the luxury San Francisco building where local reports say police served a search warrant in the murder investigation. (Bob Lee/Instagram, Dr. Dino Elyassnia/Instagram)
Momeni was arrested in Emeryville, where he lived and had an office for his outsourcing firm, Expand-IT, according to police.
A former employee tells Fox News Digital that Momeni was "the cool guy at times" but could also be "wild and erratic."
Jake Shields, the professional mixed martial artist and a friend of Lee's who has raised concerns about public safety in the city, told Fox News Digital he recognized Momeni and his sister from the same social scene but didn't know much about them.
Momeni is due back in court on April 25. He is expected to be held without bail until then.
Momeni is facing charges of murder and the special allegation that he used a knife for the crime.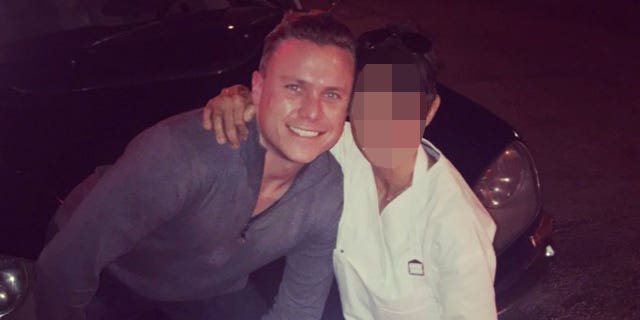 Cash App founder Bob Lee in an undated photo. (Bob Lee/Facebook)
CLICK HERE TO GET THE FOX NEWS APP
He has not yet entered a plea.
Lee, who had lived in San Francisco for about two decades before relocating to Miami, will be laid to rest in his hometown of St. Louis, Fox News Digital has learned.
Fox News' Claudia Cowan and Jasmine Baehr contributed to this report.