An anti-capitalist coffee shop in Canada is closing after a year in business, its owner announced, citing "the lack of generational wealth/seed capital from ethically bankrupt sources" as the reason for being unable to continue to operate the business.
The Toronto cafe, The Anarchist, opened in March 2022 and previously described itself as an "anti-capitalist, anti-colonial cafe, shop and radical community space on stolen land," BlogTO reported. It will close its doors on May 30.
"It's been an amazing experience, connecting with so many great community members, sparking desperately needed debate, raising the blood pressure of Conservatives (that includes you, "anarcho-capitalists" and "Libertarians"), fulfilling the dream of most service workers by not having to tolerate the presence of professional class-traitors (pigs and military), and experimenting with living and working in ways that don't enthusiastically embrace the pure misanthropy of Capitalism," shop owner Gabriel Sims-Fewer wrote on the cafe website to announce the closing.
CRITICS SLAM CANADA'S NEW NATIONAL CROWN THAT REPLACED CHRISTIAN IMAGERY WITH SNOWFLAKE AS THE 'TRUDEAU CROWN'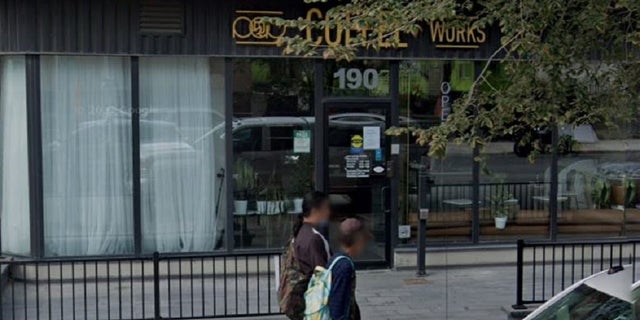 The Anarchist coffee shop in Toronto is closing its doors this month. The shop is vocally anti-capitalist.  (Google Maps)
"Unfortunately, the lack of generational wealth/seed capital from ethically bankrupt sources left me unable to weather the quiet winter season, or to grow in the ways needed to be sustainable longer-term," he added.
In an effort to make coffee accessible to everyone and to enforce the idea that the enterprise is not a capitalist venture, the shop had a "pay what you can" model that was subsidized by pricier drinks, according to the cafe website.
The model was evidently not successful. The cafe came under criticism when it first opened, as critics said it was hypocritical to charge high prices for inexpensive coffee and drinks.
CLICK HERE TO GET THE FOX NEWS APP
In his message, Sims-Fewer said The Anarchist "has been a huge success in every way I hoped, and has given me so much inspiration and education that I plan to put to use in future projects."
He ended his statement with: "F*** the rich. F*** the police. F*** the state. F*** the colonial death camp we call "Canada." The shop also sells merchandise highlighting anti-capitalist views.