The CEO of a defunct California technical school was sentenced to five years in prison for his role in defrauding the U.S. Department of Veterans Affairs of nearly $105 million, in what is considered the department's largest post-9/11 GI Bill fraud case.
The Justice Department (DOJ) announced the sentencing in a press release Monday, stating that between January 2012 and June 2022, California Technical Academy (CTA) founder and CEO Michael Bostock, 54, of Nampa, Idaho, and his co-conspirators — Eric Bostock and Philip Abod — falsely reported veteran enrollment numbers, posed as veterans on phone calls with regulators, and manipulated records to appear veterans were completing courses.
Bostock pleaded guilty to the fraud scheme in September 2022.
TWO MEN PLEAD GUILTY IN LARGEST POST-9/11 GI BILL FRAUD SCHEME EVER
BIDEN VA NOMINEE IN HOT SEAT OVER ALLEGED 'FAILURE TO PROTECT' VETERANS' PRIVATE INFORMATION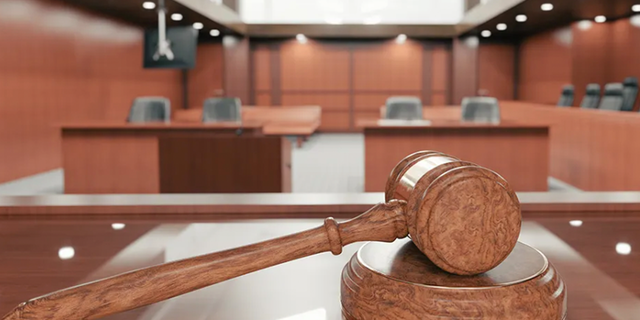 Inside a courtroom with gavel in view.  (iStock)
The DOJ said the trio concealed the scheme by using phony contact information using phone numbers they controlled, so VA regulators could not reach the veterans, so when the regulators called to get information about the school, Bostock and his co-conspirators impersonated students.
Over the course of 10 years, the school took in over $32 million in tuition payments for the nearly 1,800 enrolled veterans.