California's Stockton Unified School District is in the crosshairs of District Attorney Ron Freitas for allegedly misusing millions in COVID-19 relief funds to purchase sanitation equipment.
The San Joaquin County District Attorney announced a probe into the district at a press conference Monday in light of grand jury reports and an audit from the Fiscal Crisis and Management Assistance Team (FCMAT) who, in a February report, found that the district committed fraud with its sanitation equipment purchases.
"Our children are our most important resource. Their education and the environment in which they learn is one of my most pressing priorities," Freitas said, according to a press release from Monday.
CALIFORNIA, NEW YORK, ILLINOIS USED COVID-19 RELIEF FUNDS TO PUSH CRT IN SCHOOLS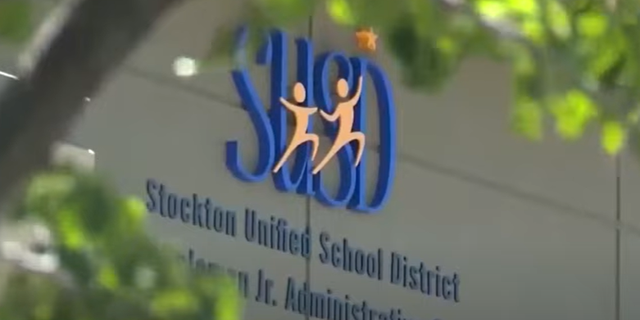 Stockton Unified School District sign. (KCRA 3/YouTube/Screengrab)
"Make no mistake, any attempt to commit fraud on the backs of our children will be prosecuted to the fullest extent of the law," he continued.
The FCMAT report, which examined all the district's fiscal affairs, homed in on its $7.3 million contract with IAQ Distribution, Inc., a California-based indoor air quality provider, indicating the district may have misused federal COVID relief money in the process.
"Based on the findings in this report, there is sufficient evidence to demonstrate that fraud, misappropriation of funds and/or assets, or other illegal fiscal practices may have occurred in the specific areas reviewed," FCMAT's report read.
HOUSE GOP LAWMAKERS SAY COVID EDUCATION FUNDS USED TO FURTHER 'RADICAL, LEFT-WING AGENDAS' IN SCHOOLS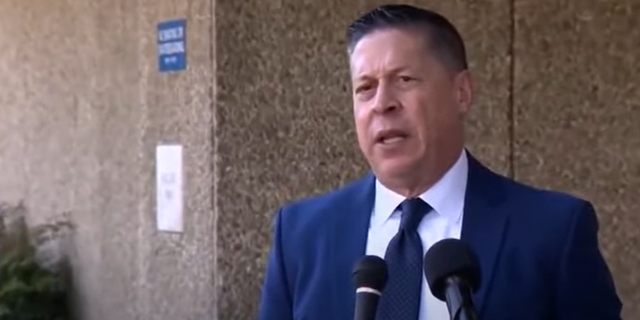 San Joaquin Co. District Attorney Ron Freitas speaks at a recent press conference on the investigation. (KCRA 3/YouTube/Screengrab)
"Deficiencies and exceptions noted during FCMAT's review of the LEA's financial records and internal control environment increase the probability of fraud, mismanagement and/or misappropriation of the LEA's assets.
"These findings should be of great concern to the Stockton Unified School District and the San Joaquin County Office of Education and require immediate intervention to limit the risk of fraud, mismanagement and/or misappropriation of assets, or other illegal fiscal practices in the future," it continued.
BLUE STATES BLASTED FOR 'APPALLING' MOVE TO USE COVID RELEIF MONEY TO FUND CRT: 'A TROJAN HORSE'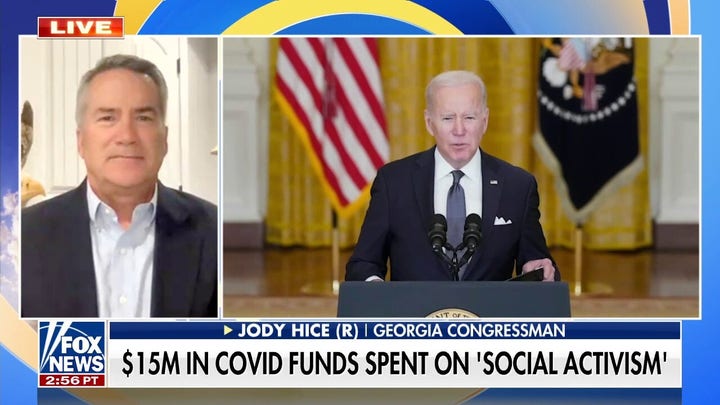 Video
Stockton Unified Interim Superintendent Traci Miller, responding to Freitas' remarks from a recent press conference said, "We are happy to have them come in and (conduct an) outside investigation," according to The Stockton Record.
"If there are issues inside this organization that need to be dealt with, if there are adults in this organization that are doing something on the backs of our children, we need to deal with that, and we are not afraid," Miller added.
CLICK HERE TO GET THE FOX NEWS APP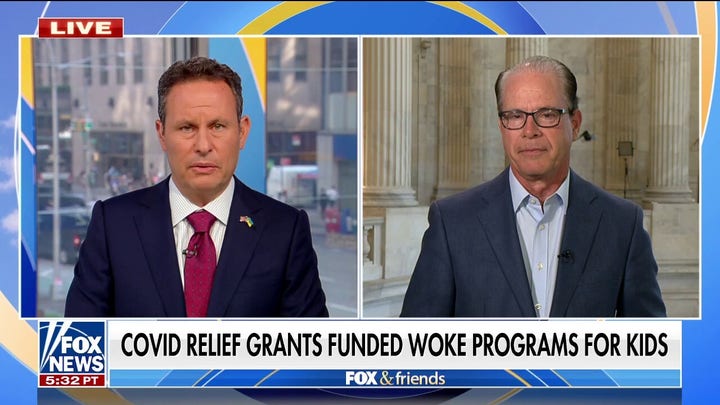 Video
The district could be forced to repay funds to the federal government if the probe determines violations of federal spending regulations occurred.
FBI and the U.S. Attorney's Office will be probing the district, according to Freitas.
Fox News Digital reached out to the Stockton Unified School District, but did not receive an immediate response.