Bud Light posted a photo of a beer can on Friday with the caption,"TGIF," leading to criticism in the replies as the company finds itself in the middle of controversy over its partnership with transgender activist Dylan Mulvaney.
The beer company has faced intense criticism in recent days after the announcement it was partnering with Mulvaney, whose picture appeared on a newly-unveiled Bud Light can.
As of Saturday morning, Bud Light's "TGIF" post had more than 11,600 replies and nearly 1,000 quote tweets but only around 250 retweets and 2,600 likes.
"No thank you. It's Miller Time!" former Wisconsin Gov. Scott Walker, R, replied along with a GIF of a Miller Lite can.
ANHEUSER-BUSCH SHEDS ROUGHLY $5 BILLION IN VALUE SINCE BUD LIGHT'S DYLAN MULVANEY PACT SPARKED OUTRAGE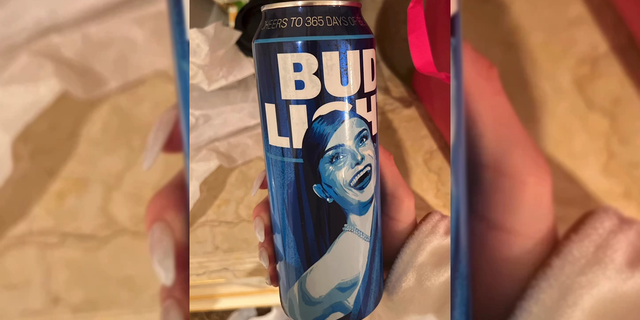 A picture of the commemorative Bud Light can featuring TikTok influencer Dylan Mulvaney.  (Dylan Mulvaney/Instagram)
"Does "TGIF" stand for "That Guy Is Female" for your marketing geniuses @budlight?" wrote GOP Oklahoma state senator Nathan Dahm.
Blaze TV host Sara Gonzalez said, "I don't drink transbeer."
"Trans Gender Is Fiscally irresponsible?" Daily Wire reporter Luke Rosiak wrote.
Stephen Miller, a former adviser to former President Donald Trump, told Bud Light to "Stop promoting transgender ideology."
Friday's post was Bud Light's first since April 1.
The tweet comes on the same day Anheuser-Busch CEO Brendan Whitworth published a statement addressing the recent criticism over Bud Light's partnership with Mulvaney.
"As the CEO of a company founded in America's heartland more than 165 years ago, I am responsible for ensuring every consumer feels proud of the beer we brew," Whitworth wrote. "We have thousands of partners, millions of fans and a proud history supporting our communities, military, first responders, sports fans and hard-working Americans everywhere."
CRITICS OBLITERATE ANHEUSER-BUSCH CEO'S 'NOTHING' STATEMENT AMID BUD LIGHT-DYLAN MULVANEY UPROAR: A 'DISASTER'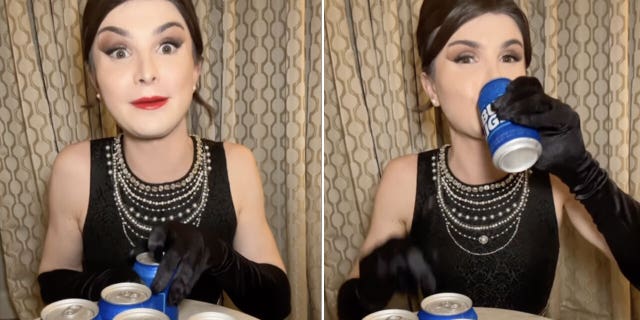 Anheuser-Busch set social media ablaze when beer juggernaut Bud Light celebrated transgender activist Dylan Mulvaney's "365 Days of Girlhood" with a polarizing promotion.  (Instagram)
"We never intended to be part of a discussion that divides people. We are in the business of bringing people together over a beer," he continued. "My time serving this country taught me the importance of accountability and the values upon which America was founded: freedom, hard work and respect for one another. As CEO of Anheuser-Busch, I am focused on building and protecting our remarkable history and heritage."
Whitworth added, "Moving forward, I will continue to work tirelessly to bring great beers to consumers across our nation."
Mulvaney, who has more than 10 million followers on TikTok and 1.8 million on Instagram, has received several endorsements, including from Nike, KitchenAid, Tampax and Kate Spade.
The criticism of Bud Light only intensified after a recent video from company Vice President Alissa Heinerscheid saying Bud Light needs to update its "fratty" and "out-of-touch" culture and that the advertising strategy needs to be more "inclusive."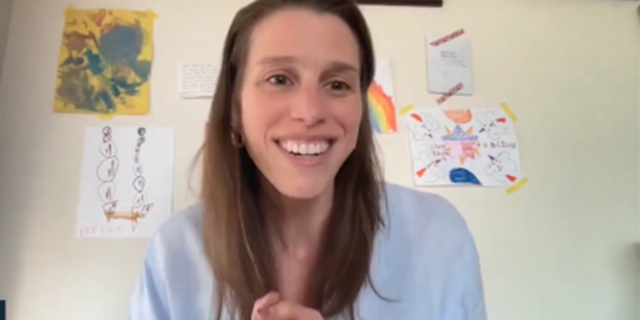 Bud Light VP Alissa Heinerscheid explains how she brought her personal values to the Bud Light brand. (Make Yourself at Home podcast)
CLICK HERE TO GET THE FOX NEWS APP
The video was followed by photos surfacing online of Heinerscheid on her since-deleted Facebook page drinking beers and blowing up condoms like balloons during a 2006 "boozefest."
Anheuser-Busch's market value has dipped more than $5 billion after the controversy surrounding Bud Light's partnership with Mulvaney began.