Former NYPD inspector Paul Mauro joined "Sunday Night in America" host Trey Gowdy to discuss Idaho state prosecutors seeking the death penalty in the case against University of Idaho murders suspect Bryan Kohberger. "The crime certainly rises to the level of a capital case," Gowdy said.
Last week, prosecutors filed documents informing the court of their intent to seek capital punishment for the alleged murders of University of Idaho students Madison Mogen, Kaylee Goncalves, Xana Kernodle, and Ethan Chapin, in the 4 a.m. quadruple stabbing on Nov. 13, 2022. Kohberger faces four counts of first-degree murder and one count of burglary.
BRYAN KOHBERGER CASE: STATE TO SEEK DEATH PENALTY AGAINST IDAHO MURDERS SUSPECT
Gowdy raised the question of whether "seeking the death penalty makes it harder or easier for prosecutors to get a conviction."
BRYAN KOHBERGER'S DNA MATCHES SAMPLE FROM KNIFE SHEATH NEAR IDAHO VICTIM MADDIE MOGEN: DA
Referring to reports, Mauro further stated that the odds of the DNA found on a knife sheath in the bed with two of the victims and that from Kohberger's cheek swab matching anyone else's were "octillion-to-one." He emphasized that these odds are "more than the grains of sand on planet Earth," suggesting that the defense is "looking for some way to raise collateral issues," such as putting the cops on trial or highlighting unidentified DNA.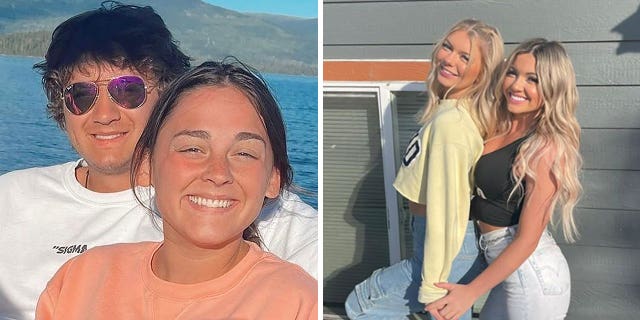 University of Idaho students from left to right: Ethan Chapin, 20; Xana Kernodle, 20; Madison Mogen, 21; and Kaylee Goncalves, 21. All four were stabbed to death in an off-campus rental home in Moscow, Idaho, on Nov. 13, 2022. (Jazzmin Kernodle via AP/Instagram/ @kayleegoncalves)
"They're casting around for something that they can latch onto to take the narrative off the table relative to their defendant," Mauro added.