The brother of a Colorado woman standing trial for the murder of her 11-year-old stepson testified earlier this week that he "knew she did it" when he saw her carrying a heavy suitcase.
Letecia Stauch, 37, is accused of stabbing her stepson, Gannon Stauch, 18 times and shooting him in the head in his bedroom in their Colorado Springs home on the afternoon of Jan. 27, 2020, while the boy's father was on a National Guard deployment.
She then allegedly traveled cross-country with his body stuffed in a suitcase, which she dumped off a bridge in Florida.
"When everything first happened and we found out about the body, and we found out where he was found, at that point, I knew she did it," her brother, Dakota Lowery, testified in an El Paso County courtroom on April 11, according to CourtTV.
STEPMOM ON TRIAL FOR MURDER OF 11-YEAR-OLD TELLS BOY'S DAD ON TAPED VALENTINE'S DAY CALL: 'I DON'T KILL PEOPLE'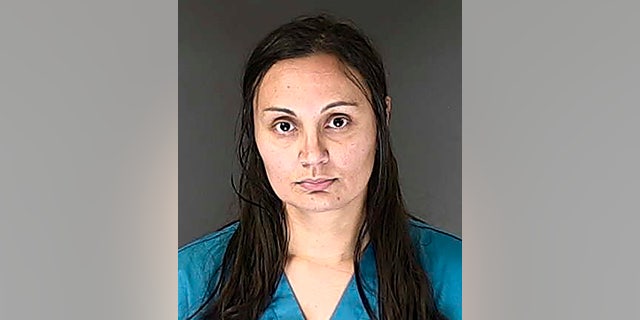 A prosecutor says Stauch knew what she was doing when she stabbed her young stepson 18 times and then shot him in the head before driving across the country to dump a suitcase with his remains inside over the side of a bridge in the Florida Panhandle. (El Paso County Sheriff's Office via AP, File)
Lowery said he witnessed his sister loading a heavy suitcase from one rental van into another in February 2020 while helping her move out of her Colorado home.
'PSYCHOTIC CRACK' TO BLAME FOR 11-YEAR-OLD STEPSON'S SAVAGE MURDER, DUMPING OF BODY, WOMAN'S DEFENSE ARGUES
"[Stauch] was ready to leave. I thought it was to South Carolina," Lowery testified, but when he saw her struggling with the heavy suitcase, he "didn't feel right about it," CourtTV reported.
When he confronted her about what was in the suitcase, Stauch told him she had packed it with softballs, Lowery said.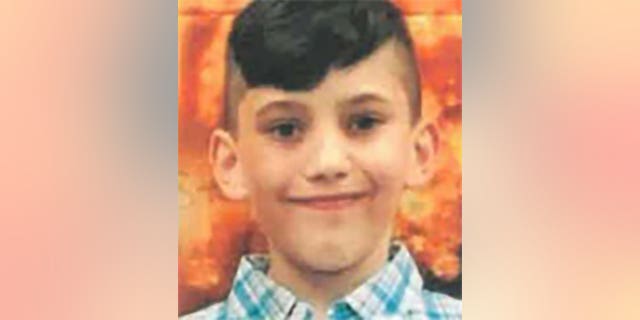 Authorities spent weeks searching for 11-year-old Gannon Stauch before his stepmother was arrested and his body was found in Florida. (El Paso County Sheriff's Office)
Authorities arrested Stauch in March 2020 after Gannon was presumed dead and before they recovered his body.
Stauch apparently lied to police on multiple occasions, according to an affidavit. She reported Gannon missing on Jan. 27, 2020, and said he had not returned from a playdate with a friend, but she had called his school earlier that day to tell staff that he would be missing school that day. She would later tell authorities that a man named Quincy Jones raped her and kidnapped Gannon.
Investigators found Gannon's blood all over his bedroom — on walls, beneath his bed, on the carpet, carpet pad and the concrete floor below the carpet pad, the affidavit states.
STEPMOTHER FORMALLY CHARGED WITH MURDER OF 11-YEAR-OLD BOY
Google search records obtained by authorities indicate that Stauch was struggling with her responsibility to care for her children.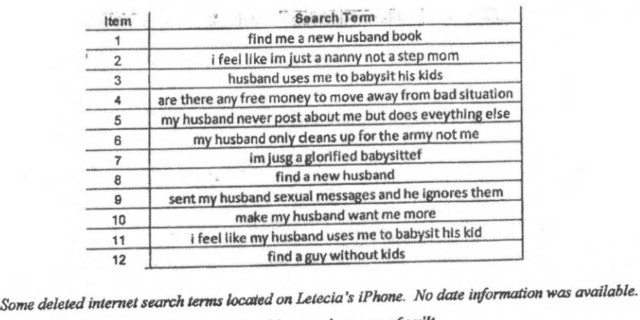 Deleted Google search terms from Letecia Stauch's phone. (El Paso County)
"[M]om advice for step mom," reads one Google search.
CLICK HERE TO GET THE FOX NEWS APP
"[I]m over doing all the work for my step kids and their mom doesnt help," reads another.
She has pleaded guilty by reason of insanity.