President Joe Biden is reportedly planning to choose North Carolina Health Secretary Dr. Mandy Cohen as the next leader of the Centers for Disease Control and Prevention (CDC).
The Washington Post reported the expected pick, citing three individuals with direct knowledge of the announcement.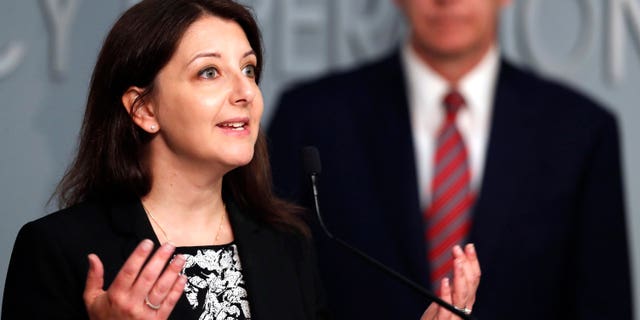 Dr. Mandy Cohen, secretary of the state Department of Health and Human Services, speaks during a briefing on the coronavirus pandemic at the Emergency Operations Center in Raleigh, N.C., May 26, 2020. (Ethan Hyman/Raleigh News & Observer/Tribune News Service via Getty Images, File)
Cohen was appointed to her role in North Carolina in January 2017 by Gov. Roy Cooper, and will look to replace current CDC Director Rochelle Walensky, who announced last month she is stepping down and will depart the agency June 30.
CDC DIRECTOR ROCHELLE WALENSKY STEPPING DOWN
CLICK HERE TO GET THE FOX NEWS APP
She is a graduate of Cornell University, earned her medical degree from Yale School of Medicine and a master's in public health from the Harvard School of Public Health.
Reuters contributed to this report.