The Biden administration is touting a sharp drop in migrant numbers at the southern border in the wake of the Title 42 public health order's expiration — with an almost 70% drop in numbers bucking predictions that the floodgates would open when the order ended.
The Department of Homeland Security released statistics showing that numbers encountered by Border Patrol had dropped from historic highs of 10,000 a day last week in the days preceding the end of Title 42 on May 11, to an average of 4,000 a day since the order expired.
On Thursday and Friday, those numbers were down to a relatively low 3,000 a day — a roughly 70% drop since the sky-high numbers seen a week earlier, the agency said.
Statistics show that the top three nationalities of migrants coming into the U.S. are Mexico, Honduras and Guatemala. There's an abrupt turnaround for migrants from Venezuela, who were the top nationality before the order ended.
BIDEN POLICY TO RELEASE ILLEGAL MIGRANTS WITHOUT COURT DATES SUFFERS ANOTHER BLOW AS JUDGE EXTENDS BLOCK
There were widespread concerns from Democrats, Republicans and the administration itself that there would be a massive border surge as the order ended and migrants believed they had a greater chance of being admitted to the U.S. to claim asylum. President Biden told reporters he expected the situation to be chaotic.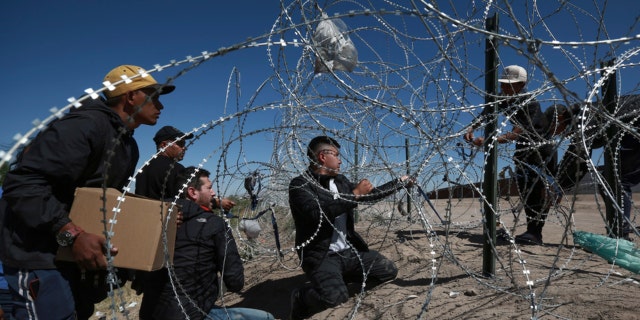 Migrants cross a barbed-wire barrier into the U.S. from Ciudad Juarez, Mexico, Tuesday, May 9, 2023. (AP Photo/Christian Chavez)
Despite the gloomy outlook, the administration pushed forward with its plan, which included greater cooperation with Mexico, an asylum rule that in theory makes migrants who entered U.S. illegally without claiming asylum in a prior country ineligible, and stiffer punishments under the traditional Title 8 border authority.
MIGRANT NUMBERS AT SOUTHERN BORDER EXCEEDED 200,000 IN APRIL, PRIOR TO TITLE 42 EXPIRATION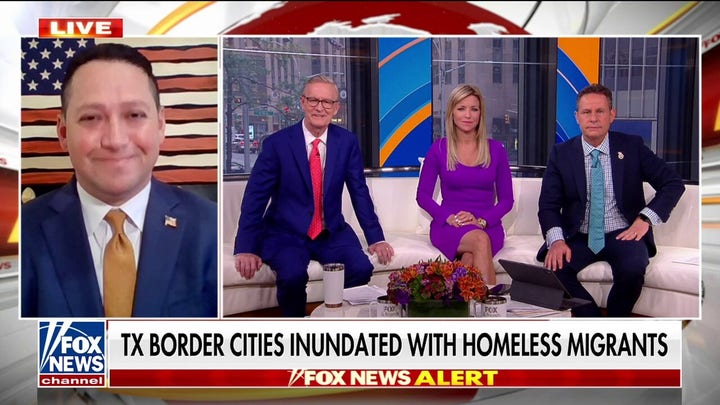 Video
"We remain vigilant and will continue to deliver the strengthened consequences that we have put in place at our border for migrants who fail to take advantage of the historic increase in lawful pathways to come to the United States," the statement said.
CLICK HERE TO GET THE FOX NEWS APP
Additionally, both Texas and Florida have deployed resources and law enforcement, with Texas officers blocking migrants coming in and setting up barbed wire fences.