It is a camper for people who either really hate bugs, or need to bug out.
The Mammoth Overland ELE is a travel trailer designed for extinction-level events.
Or just staying safe from the wildlife.
The off-road overlanding ELE is constructed of insulated aluminum and equipped with several self-defense features.
FORD'S NEW NAVIGATION SYSTEM LEADS DRIVERS OFF-ROAD … ON PURPOSE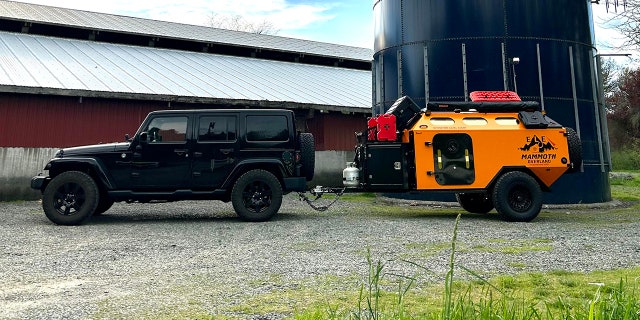 The ELE is a travel trailer. (Mammoth Overland)
Among them are a boom-mounted night vision camera and a built-in bear spray system that can surround the vehicle in a cloud of the repellent.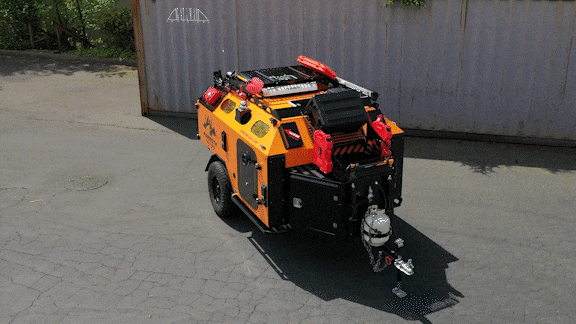 The ELE has a built-in bear repellent spray system. (Mammoth Overland)
The camper is equipped with "submarine-style" pressure doors that lock with four pins and allow the cabin to be pressurized to .25 psi in order to keep the repellant and other irritants and pollutants out of the cabin.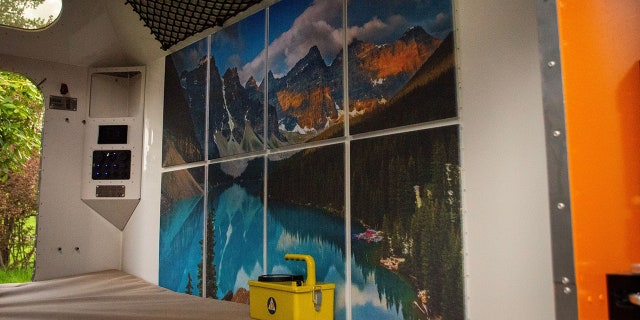 The interior is equipped with a bed, weather station and Geiger counter. (Mammoth Overland)
It also has a built-in medical grade E.L. Foust air filtration system that the company says can even remove odors from the camper during a three-minute purge, a weather station and a Geiger counter.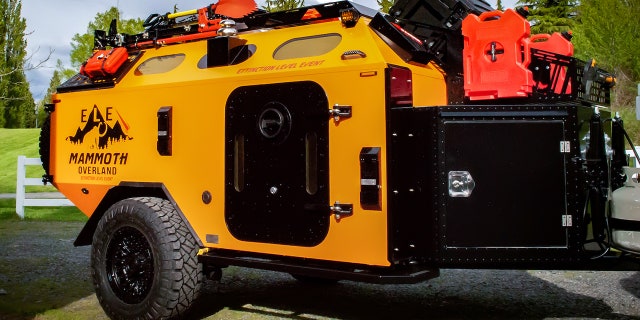 Submarine-style doors allow the cabin to be positively pressurized to keep out irritants and pollutants. (Mammoth Overland)
A door in the roof leads to an observation platform, where there is a drone launch system and Starlink internet dish, while the interior has a bed, widescreen TV and lockable storage compartments.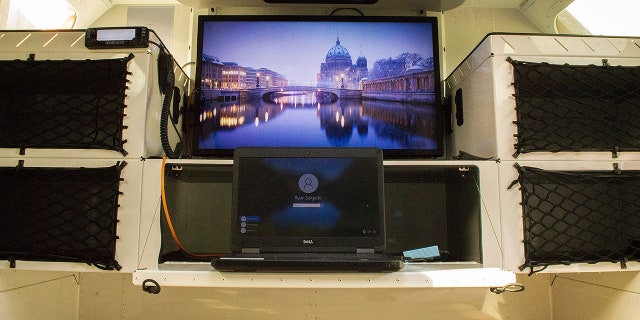 A 32-inch TV and Starlink internet is included. (Mammoth Overland)
Off-grid power is provided by a gasoline generator, dual 100-watt solar panels and a 20-hour battery.
CLICK HERE TO SIGN UP FOR THE FOX NEWS AUTOS APP
You will have to venture outside to cook and clean, however, using the swing-out kitchen that's stored in a separate compartment under the hatchback.
The ELE is priced at $67,000 and the Level 3 bulletproofing is a $25,000 option.
CLICK HERE TO GET THE FOX NEWS APP
Orders are currently being accepted for deliveries scheduled for late this year.