The arrest of a 21-year-old Air National Guardsman in connection to classified documents that have been leaked online in recent months has been met with outrage as critics wonder how a young man could have such high-level access to national security information.
FBI agents arrested Massachusetts Air National Guardsman Jack Douglas Teixeira on Thursday after U.S. intelligence documents that had critical information about the war in Ukraine and Chinese relations were posted on the chat app Discord. Attorney General Merrick Garland said that Teixeira is being investigated for the "alleged unauthorized removal, retention, and transmission of classified national defense information."
"It is treason," former Bush 43 chief speechwriter Marc Thiessen told "The Story" on Thursday, "The idea that a 21-year-old kid can expose sources and methods of how we spy, how we have penetrated the Chinese People's Liberation Army, because apparently we've exposed the fact we know they have a new hypersonic missile that can reach the United States, that they exposed our penetration of the Russian Defense Ministry, that could affect the war in Ukraine. I mean, the incompetence is stunning."
"And it wasn't, unlike Edward Snowden and Chelsea Manning, it wasn't ideological," he continued. "It was some kid trying to show off to his friends in a gaming chat room and has literally affected global national security by doing so. How this happens is just beyond me."
RUSSIAN OFFICIAL SUGGESTS LEAKED US DOCUMENTS MAY BE ATTEMPT TO 'MISLEAD THE ENEMY'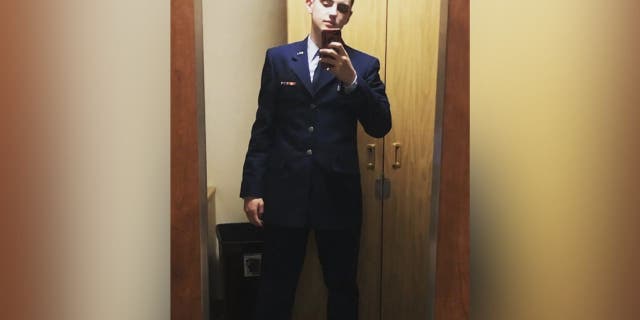 Selfie of Jack Teixeira, the 21-year-old National Guard Airman accused of leaking classified information. (Facebook)
Sen. Tim Scott, R-S.C., told "America Reports" the leak is a "massive, catastrophic occurrence that should never have happened."
"We're talking about imperiling likely American lives," he explained. "We're talking about weakening our relationship with our allies, emboldening the strength of our adversaries and revealing plans about attacks and coordination for Ukraine and other allies."
The Republican lawmaker and potential presidential candidate questioned why the leaker had access to such "sensitive information" and said the road to get to "the bottom of this mess" will be a "very painful, miserable journey."
CLICK HERE TO GET THE FOX NEWS APP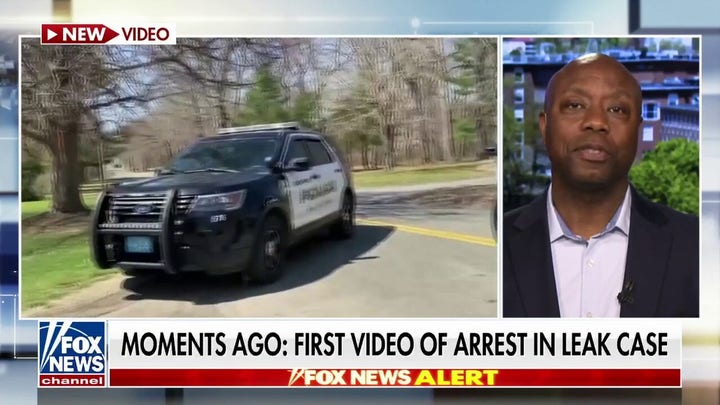 Video
FOX Business host and former congressman Sean Duffy told "The Story" that officials must be held accountable.
"What general is going to lose their job?" Duffy asked. "Which general is at fault for national security to make sure you can't breach into the Pentagon and get this highly classified information?… The problem with this administration is no one is held accountable. Someone has to lose their job. I mean, again, this guy should go to prison, but we have real problems in the Pentagon. And I don't think the administration wants to look inside to go, who is the problem? Who else do we have to bring in to make sure our secrets are safe?"