The Army has grounded its pilots until they complete mandatory safety training following a series of helicopter crashes that killed 12 soldiers in the past few weeks.
The move was announced by Gen. James McConville, the Army top officer, after a Thursday midair collision involving two Apache helicopters in Alaska that killed three soldiers.
In March, nine soldiers died in Kentucky when two Black Hawks collided.
MILITARY HELICOPTER CRASH IN AK INJURES 2 SOLDIERS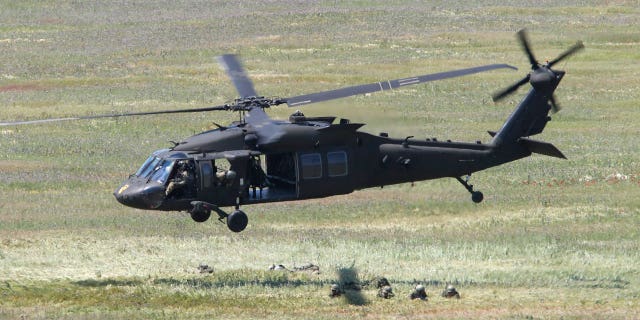 Two Black Hawk helicopters crashed outside a Kentucky military base in March, killing nine Army soldiers. On Friday, the Army announced a force-wide stand down until aviation units complete mandatory safety training. (AP Photo/Boris Grdanoski, File)
"The safety of our aviators is our top priority, and this stand down is an important step to make certain we are doing everything possible to prevent accidents and protect our personnel," McConville said in a statement. "During this stand down, we will focus on safety and training protocols to ensure our pilots and crews have the knowledge, training and awareness to safely complete their assigned mission."
Active-duty units will be required to complete the 24-hour stand down between May 1 and May 5. The National Guard and Army Reserve has until May 31, the Army said.
Army aviation units can resume normal operations following the stand down. The announcement came a day after two Apaches collided during a training mission in Wainwright, Alaska, killing three soldiers.
A month earlier, nine soldiers were killed when two Black Hawks collided during night flight training near Fort Campbell, Kentucky. Both incidents remain under investigation.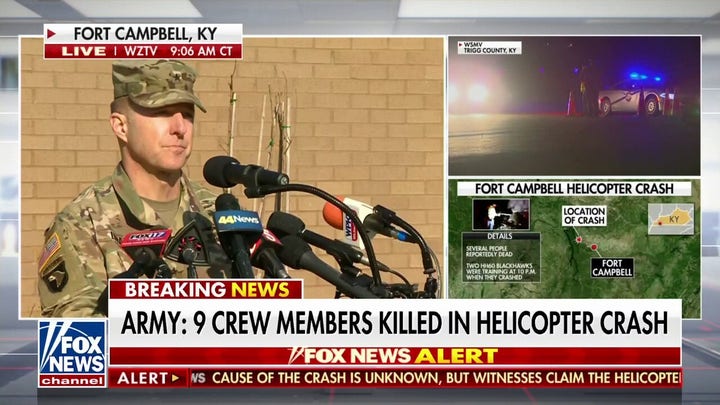 Video
CLICK HERE TO GET THE FOX NEWS APP
"We are deeply saddened by those we have lost," McConville said. "It is their loss that makes it all the more important we review our safety procedures and training protocols, and ensure we are training and operating at the highest levels of safety and proficiency."