A married New York City police lieutenant sexually assaulted and threatened a subordinate – and tried to pressure her into threesomes – during a torrid affair that fell apart amid his aggressive behavior, a new lawsuit claims.
"My client was treated with contempt as a sexual object, harassed, sexually assaulted, and had her life threatened repeatedly at work by her supervisor who felt he could act with impunity due to his position," attorney John Scola, who is representing, Ammy Ventura, said in a statement provided to Fox News Digital.
Ventura, 40, is a civilian employee for the NYPD's Property Division, which oversees items that come into the NYPD's custody, including evidence for criminal cases. In 2021, Ventura and her supervisor, Wilder Lucas, began bonding as they both went through divorces, according to the suit filed Tuesday.
The friendly relationship became romantic in April 2021 but soon spiraled to a breakup by September that same year as Ventura, a single mom of two, allegedly faced instances of Lucas becoming "enraged," according to the suit.
MICHIGAN COPS FACE WILD CLAIMS THEY BET ON SEX FROM COP DUBBED 'LAWSUIT WAITING TO HAPPEN': REPORT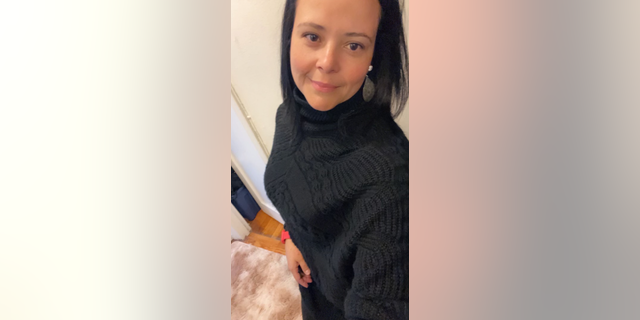 Ammy Ventura filed a lawsuit against her boss at the NYPD on Tuesday. (John Scola)
In May, the two went on a date to a shooting range and then ate at Popeyes, the suit said. While on the way home, Lucas allegedly "insisted that she give him oral sex while they were driving."
Ventura refused, according to the suit, and Lucas became "angered," telling the plaintiff to "shut the f– up" as Ventura cried and "feared for her safety."
The couple did not talk for a couple of weeks following the incident until Lucas allegedly began "showering her with attention" in a manipulation tactic in "an effort to overcome his violent outburst," the suit claims.
911 DISPATCHER'S TROVE OF STEAMY SEXTS TO COPS EXPOSED BY JILTED HUSBAND AS DEPARTMENT LANDS IN HOT WATER
The two continued their romantic relationship, taking trips to the city's Long Island City neighborhood and to Brooklyn for dinner dates.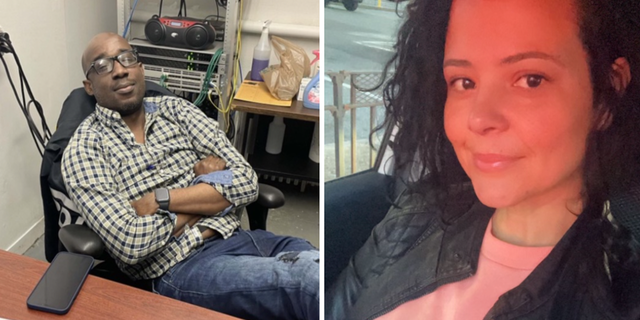 NYPD employee Ammy Ventura filed a lawsuit against supervisor Wilder Lucas on Tuesday. (John Scola)
In September of that year, Lucas invited Ventura on a trip to the Dominican Republic, where Ventura was allegedly blindsided by Lucas bringing three other women on the trip.
Ventura claims she was largely ignored on the trip, sitting in a seat away from Lucas on the flight and taking separate cabs to the hotel, according to the lawsuit. Lucas would allegedly "sneak away to have sex" with Ventura "in secret," according to the lawsuit.
Following the trip, Ventura felt "humiliated and embarrassed that she agreed to go on vacation" with Lucas, and the two stopped texting for a couple of weeks. When Ventura did reach out to Lucas weeks later, he allegedly texted her: "I can't talk I am a married man."
The pair broke up at this point and Ventura was able to work "without incident" – though Lucas began talking with Ventura in the summer of 2022, trying to flirt with her and even delivered a non-consensual kiss, according to the suit.
While ending a shift in August of last year, Lucas allegedly pulled Ventura by her hair, pulled her behind his desk and forced her to perform oral sex, according to the claims. The suit argues the alleged incident was against her will and left the woman feeling "paralyzed and completely powerless to stop the violent attack."
TENNESSEE POLICE FIRED AFTER WILD ACCUSATIONS OF COP THREESOME, ON-DUTY SEXUAL ESCAPADES
After the alleged assault, Lucas continued making inappropriate comments to Ventura, including harping on his desire to have a threesome and calling her breasts "balloons," according to the lawsuit.
"You have a nice smile. When are we having a threesome?" Lucas allegedly told Ventura in an off-handed comment to redirect a conversation toward the possibility of a threesome.
By the end of 2022, another employee told an NYPD higher-up about Lucas and Ventura's relationship, allegedly spurring Lucas to threaten Ventura's life if she spoke out about their affair, the lawsuit states.
"I need you to f—ing delete everything from your phone pictures and text and we no longer talking on regular phone now I will contact you on WhatsApp only, and if you don't delete it I will f—ing kill you and push you in front of a train," he allegedly told Ventura.
Ventura complied with the demands to delete all messages between the two out of "fear for her life," according to the lawsuit.
"This abuse towards women employees within the NYPD, unfortunately, is commonplace, as sexual harassments, sexual violence and retaliation continues to permeate the work place," Scola continued in his comment on the case.
WILD SEX CLAIMS REVEALED AT 'CUSHIEST' PRISON AS 18 FEMALE GUARDS FIRED, QUIT: REPORT
Ventura is seeking an undisclosed amount in damages, including for "pain, suffering, emotional distress, loss of dignity, humiliation, and damages to reputation and livelihood."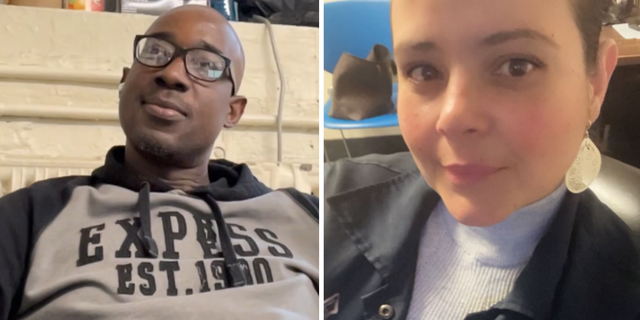 Wilder Lucas and Ammy Ventura (John Scola)
"As a single mother, [Ventura] lives in constant fear of her financial situation deteriorating as a result of Defendant Lucas' threats that he could terminate her employment given his position," the suit states.
The New York Post, which first reported on the lawsuit, attempted to speak with Lucas about the suit on Tuesday, but he hung up after telling the outlet, "I have no idea what you're talking about."
A spokesperson for the NYPD told Fox News Digital that sexual discrimination violates federal, city and state laws as well as department policies, adding that the NYPD "takes seriously all accusations of such behavior."
CLICK HERE TO GET THE FOX NEWS APP
"The Department does not tolerate discrimination in any form and is committed to respectful work environments for our diverse workforce," the spokesperson added. "The NYPD will decline comment on pending litigation."