Kosovo became the second Muslim-majority country to endorse the International Holocaust Remembrance Alliance's (IHRA), an intergovernmental organization, definition of anti-Semitism, joining 43 other countries.
The southeastern European country passed the resolution on adopting the definition defined by the IHRA on Thursday, June 8.
The decision was announced on Twitter by the country's Charge d'Affairs to Israel, Ines Demiri.
The IHRA is the only intergovernmental organization mandated to focus solely on Holocaust-related issues, and has defined antisemitism as a "certain perception of Jews," including rhetorical and physical hatred towards Jews.
Israel's ambassador to Kosovo Tammy Ziv thanked the parliament for the decision in a Twitter post, sharing the country's commitment, "to bringing our two countries and people closer."
"I want to thank the 79 MPs of all ruling and opposition parties in the Assembly of the Republic of Kosova who today unanimously voted and adopted the IHRA's working definition of antisemitism. We remain committed to bringing our two countries and people closer," Ziv said in a Twitter post.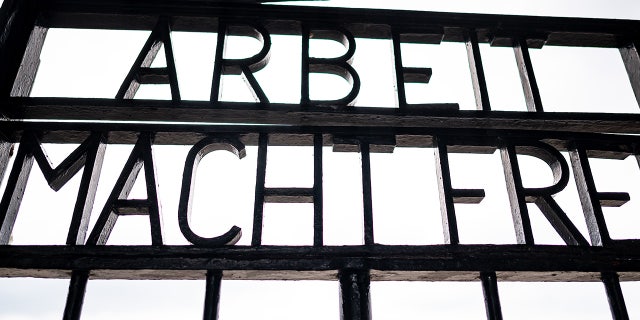 Brandenburg, Oranienburg: Gate with the inscription "Arbeit macht frei" ("Work sets you free") at the Sachsenhausen memorial on the grounds of the former concentration camp.  (Fabian Sommer/picture alliance via Getty Images)
In March 2021, Kosovo further built it's relationship with Israel when the country opened an embassy to Israel in Jerusalem. The move was controversial, since it was the first European country to establish an embassy in the disputed city whose status is at the core of the Israeli-Palestinian conflict.