Al Pacino and his girlfriend, Noor Alfallah, rocked headlines this week when a representative for the "Godfather" star confirmed that Pacino is welcoming his fourth child at 83.
Alfallah and Pacino have been linked since 2022, and the 29-year-old made her Instagram debut with Pacino in April as they perused a friend's art gallery in New York.
Prior to Pacino, Alfallah was previous linked to Mick Jagger and billionaire Nicholas Berggruen.
Here is what to know about Noor Alfallah.
 
 

 
 
View this post on Instagram
 

 
 
 

 
 

 
 
 

 
 

Prior to making this deal, Alfallah was vice president of Lynda Obst Productions at Sony, the outlet reported. She received her undergraduate degree from the USC School of Cinematic Arts and her graduate degree from UCLA in film and TV producing.
 
 

 
 
View this post on Instagram
 

 
 
 

 
 

 
 
 

 
 

According to her IMDb bio, she produced a television short, "Brosa Nostra," in 2018. She is also involved in the upcoming "Billy Knight" film – which stars Pacino – according to the website.
Her first child is with Pacino
This will be Alfallah's first child, according to People magazine.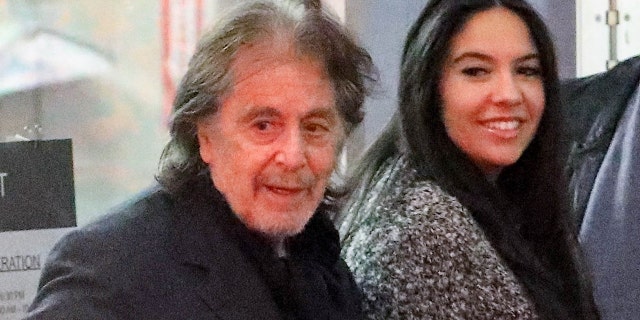 Al Pacino and his girlfriend, Noor Alfallah, 29, are expecting a child together. (Backgrid)
A source told TMZ on Thursday that Pacino was not aware that Alfallah – who is now eight months pregnant – was expecting until two months ago.
 
 

 
 
View this post on Instagram
 

 
 
 

 
 

 
 
 

 
 

In August 2018, Alfallah took to Instagram to celebrate Berggruen's birthday. "Happy Birthday Nicolas! My partner in crime! Wishing you many more to come! So happy I get to celebrate with you!" she captioned a snapshot of the pair.
 
 

 
 
View this post on Instagram
 

 
 
 

 
 

 
 
 

 
 

"There is no relationship, we're not dating," she told the outlet at the time. "We're family friends, and my family was there and that's it. My parents were there, other friends were there. Trust me there's no relationship."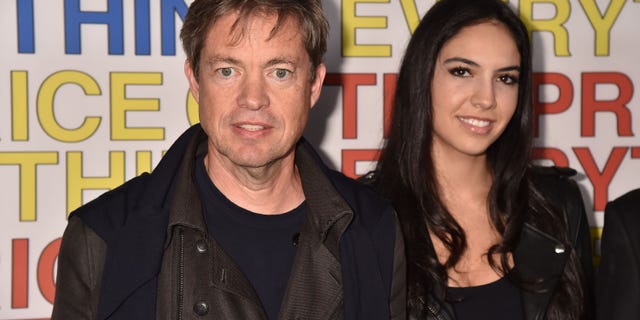 Billionaire Nicolas Berggruen, 61, previously dated Noor Alfallah. (Photo by Jeff Kravitz/FilmMagic)
She has famous friends
Since Alfallah works in the entertainment industry, it is no surprise that she is friendly with some famous faces.
 
 

 
 
View this post on Instagram
 

 
 
 

 
 

 
 
 

 
 

Scattered throughout her Instagram feed are pictures with high-profile celebrities, including Timothée Chalamet, Courtney Love and "Pirates of the Caribbean" producer, Brian Grazer.
CLICK HERE TO SIGN UP FOR THE ENTERTAINMENT NEWSLETTER
Alfallah is the oldest of four
Alfallah has three younger siblings: sisters Remi and Sophia, and brother, Nasser.
 
 

 
 
View this post on Instagram
 

 
 
 

 
 

 
 
 

 
 

Alfallah often showcases her family on social media. Her most recent post was a Mother's Day tribute. "Happy Mothers Day! I love you!" Alfallah wrote alongside a photo of the mother-daughter duo.
CLICK HERE TO GET THE FOX NEWS APP