Autonomous robot cars may be the next big thing, but robot mechanics are right behind them.
RoboTire is a new technology that can change all four tires on a car two to three times faster than a human can do it alone. But it still requires a human touch — for now.
After a vehicle pulls onto the device's platform, artificial intelligence-driven machine vision identifies the wheels, spots the lugs and guides the robot arms to unscrew and remove the nuts or lug bolts, then pulls the wheels and tires off.
It then passes them on to a Hunter tire-changing machine, to which it transmits information about the size and type of tire, so that it's ready to make the swap.
"It's mainly training our machine vision system, every motion is guided by this," Darolfi said.
RoboTire already has a large library of information on vehicle types, wheel sizes and bolt patterns, and it can tap into that when it encounters a new one.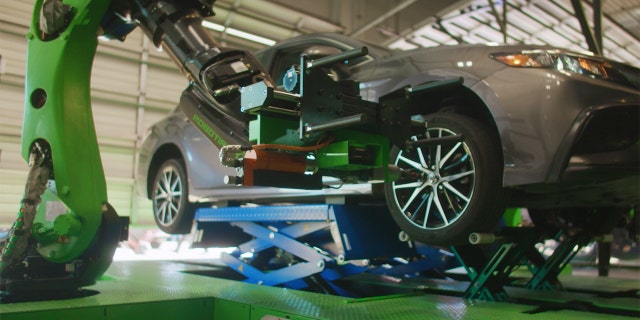 The arms are equipped with wrenches that can accommodate various lugs. (RoboTire)
"Someone can come in with a new rim combination that the robot hasn't seen yet, but since we're constantly retraining our models on the fly, that allows the robot to continue and not get hung up," Darolfi said.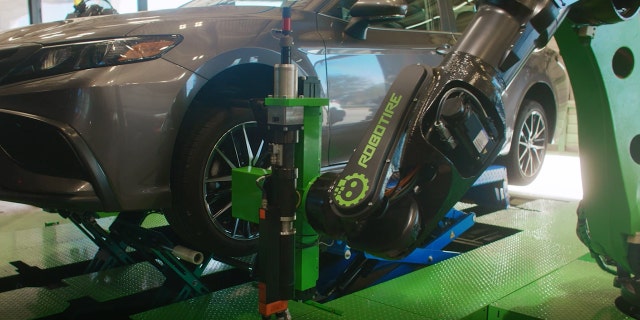 The arm also has fingers that can grip the wheel and tire to move them to the tire-changing station. (RoboTire)
It can even work when conditions aren't perfect.
"What if there's mud on the tire or snow packed into the wheel well? As long as it can see one edge of the lug nut, it can find it," Darolfi said. "It's like seeing through the woods. The AI helps us see the woods, and the machine vision allows us to identify the tree."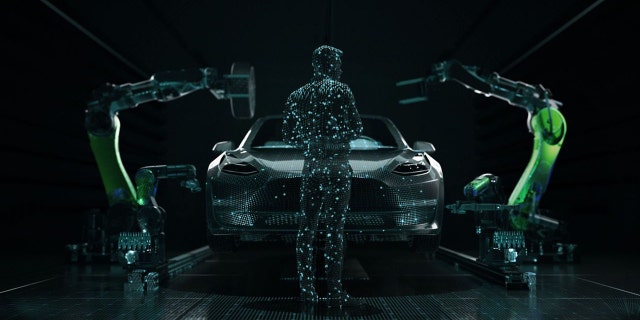 RoboTire uses machine learning to figure out how to work on cars it's never seen before. (RoboTire)
RoboTire hasn't publicly announced exact pricing but offers it as an all-inclusive "robot as a service" subscription at varying rates that take into account local salaries. Darolfi said most operators will see payback within a year thanks to reduced labor costs and higher production.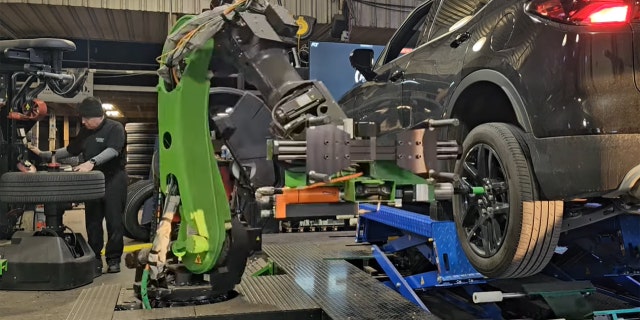 Creamery Tire said the technology has helped during the ongoing labor shortage. (RoboTire)
"Our big thing is, we have to move product, and I can put one guy on it instead of two," Shainline said. "It's not 100 percent, but the vehicles it can't handle are few and far between. And RoboTire has been great to work with."
Darolfi said his company is already testing its use on other wheeled vehicles, like side-by-side UTVs, and that the company is working on additional functions he's not ready to reveal yet, including inspections.
CLICK HERE TO GET THE FOX NEWS APP