The honeybee sure know hows to move its bee-hind.
A new study from the journal Science revealed that adult honeybees teach young bees how to dance.
The "waggle dance" in honeybees is a known behavior and form of communication within the species, according to the study.
AMERICAN WILDLIFE QUIZ! HOW WELL DO YOU KNOW THESE STATS AND FACTS ABOUT ANIMALS IN THE UNITED STATES?
The dance is a "complex form of spatial referential communication," it also noted.
The dance communicates direction, distance and even quality of resources — such as nectar and pollen from flowers — to honeybee nest mates.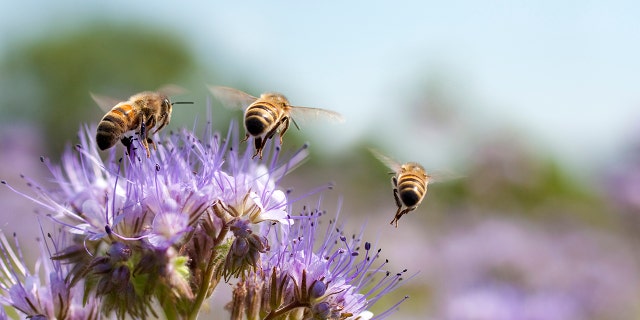 Honeybees perform the "waggle dance" to communicate with other foragers. (iStock)
This is done by "encoding celestial cues, retinal optic flow and relative food value into motion and sound within the nest," the study explained.
ORANGE LADYBUGS AND THE SPIRITUAL MEANING BEHIND THE INSECT: WHAT TO KNOW
But to get the waggle dance down, honeybees require lessons from older bees, the study also revealed.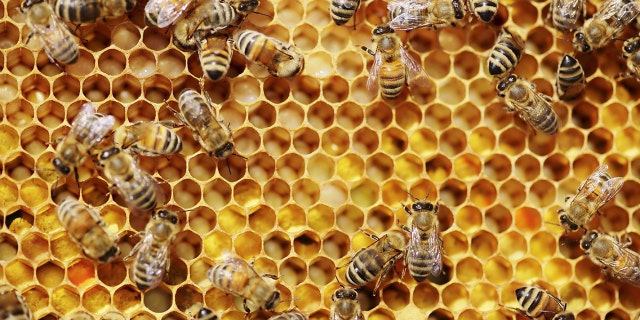 The journal Science studied 10 honeybee colonies in Kunming, China. (iStock)
The experiment took place at the Southwest Center for Biological Diversity, Chinese Academy of Sciences in Kunming, China.
It was conducted from April to June 2021 and from April to June 2022 to facilitate the survival of young bees in 10 colonies — five control and five experimental.
CLICK HERE TO SIGN UP FOR OUR LIFESTYLE NEWSLETTER
Honeybees that attempted to imitate the dance without prior instruction produced "significantly more disordered dances," the study found.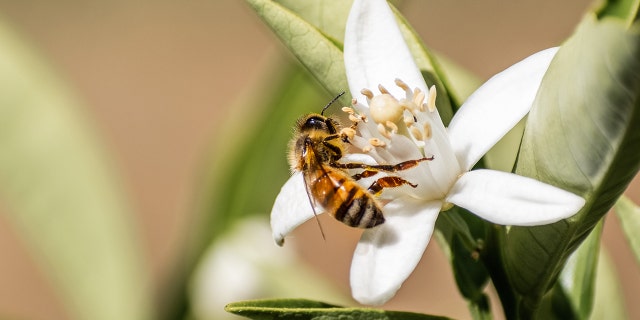 Honey bee is shown pollinating an orange tree flower in California. (iStock)
Missteps included "larger waggle angle divergence errors" and incorrectly encoded distances.
These hiccups improved as the bees gained more waggle experience, but distance encoding errors remained permanent.
Meanwhile, honeybees that followed the direction of more experienced bees from the start showed no impairment.
CLICK HERE TO GET THE FOX NEWS APP
"Social learning, therefore, shapes honeybee signaling, as it does communication in human infants, birds and multiple other vertebrate species," the journal concluded.