Activist Chris Elston says the attacks he's faced in the past three years are worth the cost of protecting children from what he believes is "the worst child abuse scandal in modern medicine history."
"A little bit of violence is not that big of a deal when you compare this to what's going on with kids. So I'll take it," he told Fox News Digital.
More popularly known as "Billboard Chris," Elston has traveled across his homeland of Canada, the United States and Europe having conversations while wearing billboards with messages protesting puberty blockers and gender surgeries for children.
He shares videos of these encounters, which sometime turn violent, on his Twitter account.
Studies from decades past discovered that 80 percent of kids with gender dysphoria grew out of it after going through puberty, according to Elston.
However, top medical organizations and professionals have defended prescribing hormones and other "gender-affirming care" to minors who believe they were born in the wrong body.
MEDIA CONTINUE TO TOUT DOCTORS DEFENDING TRANSGENDER TREATMENTS FOR CHILDREN IN CBS INTERVIEW
Through his activism Elston hopes to raise questions about these medical interventions he believes are akin to "child abuse."
NEWLY AMENDED CALIFORNIA BILL COULD PUNISH PARENTS REFUSING TO 'AFFIRM' CHILD'S GENDER IDENTITY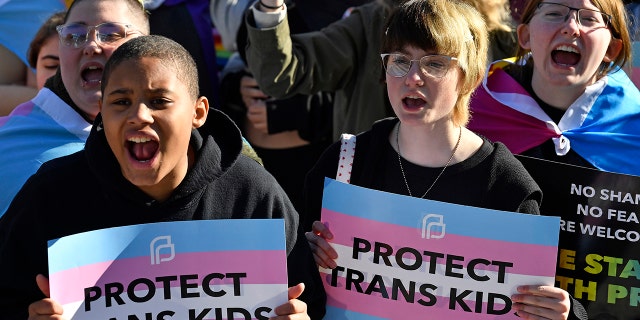 Protesters of Kentucky Senate Bill SB150, known as the Transgender Health Bill, cheer on speakers during a rally on the lawn of the Kentucky Capitol in Frankfort, Ky., March 29, 2023.  (AP Photo/Timothy D. Easley)
Opponents, he says, often try to silence him or refuse to engage and defend their views.
MUSLIM, CHRISTIAN PARENTS SUE OHIO SCHOOL BOARD OVER TRANSGENDER BATHROOM AND LOCKER ROOM POLICIES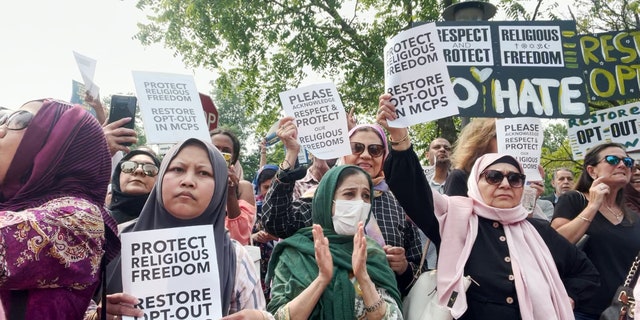 Elston says a growing number of Muslim parents have protested with him in Canada. (Asra Normani)
He claimed some of the biggest pushback was coming from the Muslim community.
"They're not afraid to talk about this because this goes against their religion," he said. Elston argued that Christian pastors were, in contrast, "failing miserably" at addressing the issue.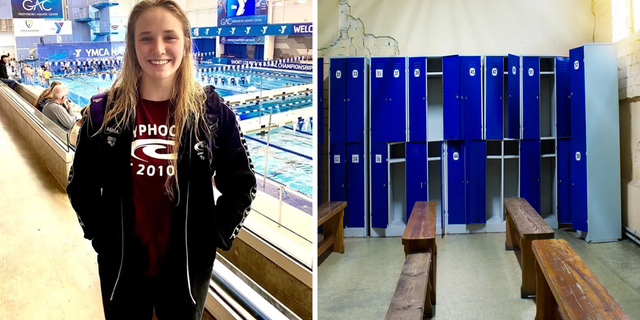 The father of a 16-year-old swimmer said she was barred from her swim team at the YMCA after protesting trans people allowed in the girl's locker room. (Photo courtesy State Freedom Caucus) (State Freedom Caucus)
Elston stressed that the last three years have been "overwhelming a positive experience" where he's had "a lot of amazing conversations." He has hope for the future as he sees the pushback against gender ideology growing, even as blue states are passing laws to protect transgender treatments for minors.
"A year and a half ago, it was just me and 200 counterprotesters at this place I went to in Ottawa, Canada, the capital. And then a month ago, almost 500 people came out with me. I expect more than a thousand with me in Toronto in a month and a half," he explained.
CLICK HERE TO GET THE FOX NEWS APP