You may think you've heard about all the ways cybercriminals are trying to take advantage of you. Even if you consider yourself a savvy consumer because you are getting smart by reading all my articles and taking proactive measures – cybercriminals are always coming up with new ways to take advantage of you. That's why I'm constantly bringing you the latest information, including the top 8 tech disasters making it to the top of my threat list.
CLICK TO GET KURT'S FREE CYBERGUY NEWSLETTER WITH SECURITY ALERTS, QUICK TIPS, TECH REVIEWS AND EASY HOW-TO'S TO MAKE YOU SMARTER
Top 8 digital mistakes you're making 
1. Password laziness 
Creating super simple passwords
Repeatedly using the same password across different accounts
Sharing passwords with others.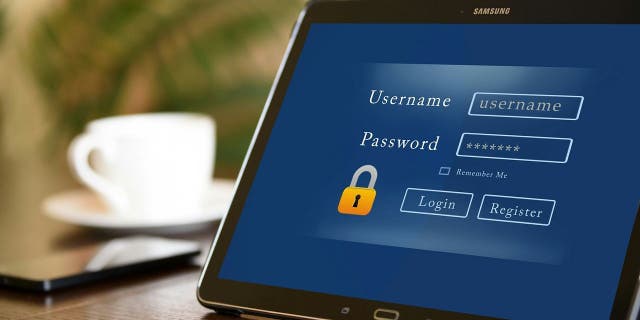 Protect your passwords. (Cyberguy.com)
In the past, I have been guilty of being "lazy" when creating unique and complex passwords. With so many accounts online, it's often easier to make one up that is slightly easier to remember. However, it puts you at risk because when one account gets compromised, all the accounts that used that same password are compromised. That's a lot of compromises and a much bigger headache in the long run.
Solutions:
Deploys secure
Works seamlessly across all of your devices 
Creates unique complicated passwords that are different for every account
Automatically populates login and password fields for apps and sites you revisit
Has a browser extension for all browsers you use to automatically insert passwords for you
Allows a failsafe in case the primary password is ever lost or forgotten
Checks that your existing passwords remain safe and alerts you if ever compromised
Uses two-factor authentication security
Check out my best expert-reviewed password managers of 2023 by heading to CyberGuy.com/Passwords.
HOW TO DELETE EMBARRASSING AUTOFILL ENTRIES ON YOUR MAC OR IPHONE BROWSER
2. Clicking unsafe links 
Opening texts and emails from unknown senders – even known senders can be dicey these days. Certainly, when I'm in a rush or clicking too quickly through texts or emails, I have accidentally clicked on a link from an unknown sender, which inevitably throws me into a state of panic. You do not want to find yourself in one of these oops! moments, trust me. Aside from slowing down so you don't make those accidental mistakes, below are ways to prevent the issue, to begin with.
Solutions:
Utilize a VPN service.
Many sites are able to read your IP address and, depending on their privacy settings, may display the city from which you are corresponding. A VPN will disguise your IP address to show an alternate location.
For the best VPN software, see my expert review of the best VPNs for browsing the web privately on your Windows, Mac, Android and iOS devices by visiting CyberGuy.com/VPN.
Scrub your social media accounts for any identifying information. Even your hometown can be showing your hand to cybercriminals. After all, how many banks use "What is your hometown?" as a security question?
Change your privacy settings, especially on Facebook, by reviewing these steps: Foolproof steps to help protect your Facebook account from hackers.
Opt-out of prescreened offers can help keep your info safe. The less paper floating around with your information, the safer you will be. Go to optoutprescreen.com to opt-out.
Solutions:
Access your credit score and pull credit reports.
You can pull your credit score from your credit card company (usually for free), or you can pay to find it through a variety of third-party companies.
TOP IDENTITY THEFT SCAMS TO AVOID
6. Not reviewing bank & credit card statements 
With so many purchases made on credit or debit cards, both on and offline, it is hard to keep track of all your transactions. But that's what criminals are banking on (pun intended). They're hoping you're not paying attention to your transaction history long enough for them to make purchases on your dime or make changes to your account.
Solutions:
Opt out of using your social security number
In addition to putting your social security card in a safe place (like a physical safe), opt out of using your social security number in forms when possible.
Some fraud protection services like Identity Guard can help monitor activity that utilizes your social security number as well as track to see if it is being sold on the dark web.
Pick up your mail in a timely fashion.
Put your mail on hold with the postal service if you're out of town, as it can signal to thieves that your home is unoccupied and thus an open target.
If you are going to throw away your mail, especially the more sensitive items, be sure to shred it first and then discard.
For more of my security alerts, subscribe to my free CyberGuy Report Newsletter by heading to CyberGuy.com/Newsletter. 
Copyright 2023 CyberGuy.com.  All rights reserved.