Five former Austrian officials went on trial in Vienna on Friday accused of granting asylum to a suspected Syrian war criminal in Austria at the request of Israel's Mossad intelligence agency.
The five are accused of abusing their positions by bringing Khaled Halabi, a former Syrian general, to Austria in 2015 and arranging asylum for him. Four are former intelligence officials and one is a former asylum agency official.
Halabi led the Syrian General Intelligence Directorate in Raqqa from 2009-2013. When rebel forces captured Raqqa in 2013, Halabi fled to France, initially applying for asylum there.
AUSTRIAN POLICE ISSUE TERROR THREAT WARNING FOR SYRIAN INSTITUTIONS IN VIENNA
International human rights groups have documented torture in Syrian facilities under Syrian President Bashar Assad, and allege that Halabi bears some responsibility.
Austrian authorities have also initiated criminal proceedings against Halabi but haven't indicted him. Halabi's lawyer, Timo Gerersdorfer, told The Associated Press that Halabi is cooperating fully with Austrian authorities, and that his client is not guilty.
"He fled Syria with the help of the Free Syrian Army. If he had agreed with the Assad regime, he would have stayed in Syria," he said.
According to an investigation by Germany's Der Spiegel magazine and Austrian daily newspaper Der Standard, the Mossad recruited Halabi, a member of the Druze minority in Syria, as an informant. The Israeli prime minister's office declined to comment.
Prosecutors accuse the former intelligence officials of breaching their duties to provide information about Halabi's whereabouts and identity, particularly after a 2016 meeting at the Austrian Justice Ministry. At that meeting, representatives of the Commission for International Justice and Accountability presented evidence that Halabi was suspected of implication in potential war crimes in Syria and said France had initiated an investigation against him for possible "systematic torture."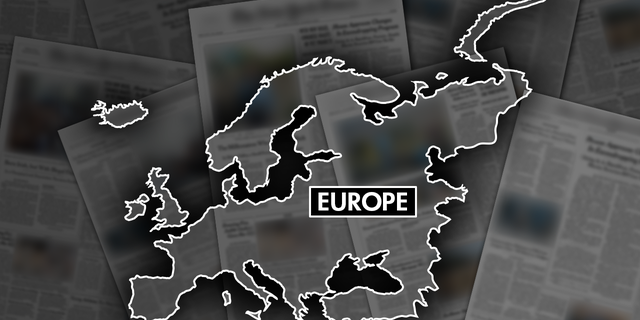 A trial for five former Austrian officials accused of granting asylum to a Syrian war criminal has begun. (Fox News)
Prosecutor Ursula Schmudermayer told the Vienna state court that Austrian intelligence officials had travelled to Tel Aviv in March 2015 to meet Mossad agents. She said the Israeli agents informed the Austrians that the Syrian general was in France but that "cooperation with France is not working as they had envisioned," so they wanted Austria "to step in."
The Mossad intended to continue questioning Halabi in Austria, the prosecutor said, and paid 5,000 euros ($5,500) per month to help harbor him in Austria.
The indictment states that Martin W., who was a senior agent in Austria's domestic intelligence agency, the BVT, at the time, concluded a "cooperation agreement with a foreign partner intelligence service" on May 6, 2015. The agreement contained details on how to bring Halabi from France to Austria and support him in applying for asylum, according to the indictment.
Martin W. was absent as the trial opened Friday due to health issues but the others were present. They answered short procedural questions but didn't testify.
Their lawyers argued that the defendants acted correctly because all details about the cooperation agreement with the Mossad were labelled as "strictly confidential," meaning that the agents were not allowed to disclose the operation to other state bodies.
VIENNA COURT CONVICTS ALLEGED ACCOMPLICES IN 2020 ISLAMIC STATE SHOOTING
They also argued that the cooperation agreement with Israeli intelligence helped Austria gain information that would not have been possible to receive in any other way. At the time, Europe faced the arrival of large numbers of refugees from the Syrian civil war and an increased terrorist threat.
Prosecutors accused the former asylum official, Gerald W., of manipulating the asylum procedure to enable Halabi's asylum application in Austria though Halabi had already applied for asylum in France. His lawyer told the court that Gerald W. acted in good faith, trusting information given to him that Halabi was in danger in France.
The trial is scheduled to run through next Friday. It was not immediately clear when the court might issue verdicts.
CLICK HERE TO GET THE FOX NEWS APP
The defendants can only be partially identified under Austrian rules.